Art + Design + Business - Course Duration (9 Months
+ 3 Months)
Atma Studios' Artpreneur Program is a Creative Business Incubation program for people who are looking to learn Art, Design and Entrepreneurship. 
ATMA Studios, located in South India has been operational for over a decade. Team Atma Studios came up with a practical way to bridge the gap between the startup entrepreneurs' design requirements and creative enthusiasts who want to learn art, design and entrepreneurship through studio learning.
Learners will be taught design applications such as Adobe Illustrator, Photoshop and Adobe XD. Apart from the digital tools, the main goal of the course is to equip learners to explore new areas of design and also to excel in the international branding industry, with hands-on live projects.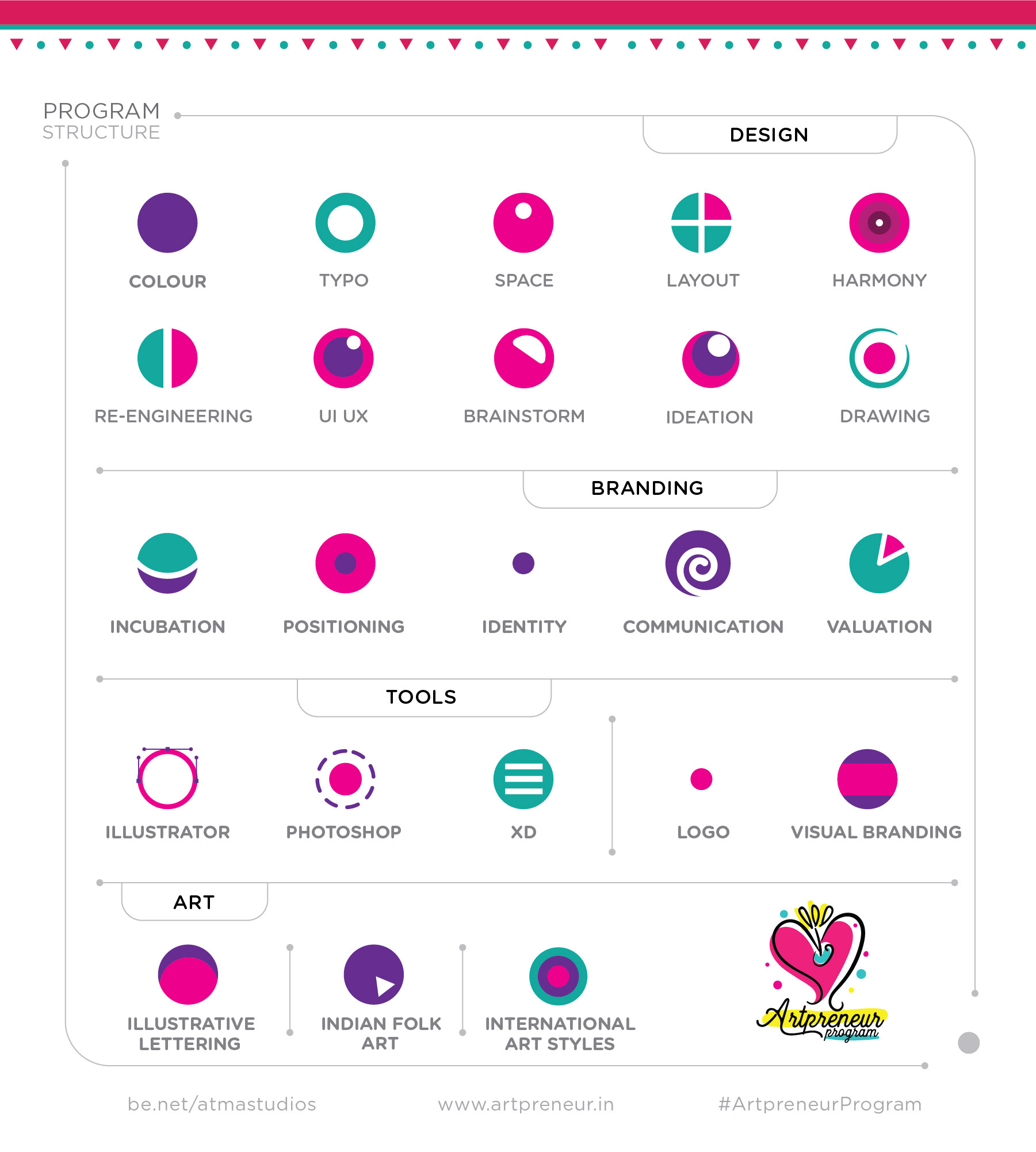 FOR MORE DETAILS CONTACT:
Mr.Vignesh
(Program Co-ordinator)
+ 91 93847 44497
Whatsapp / Call / SMS