As a mentor in the Artpreneur Program,
Every year during the admission process we find a lot of interested students delaying their admissions due to various reasons. They go through feelings of unpreparedness, lacking sufficient time, finances or energy. As a result, they end up postponing their enrollment for an extended period and eventually regret their decision.
However, witnessing
other individuals who face similar challenges but still manage to complete the program and excel in their careers successfully
serves as a powerful wake-up call to them, leading them to realize the significance of the precious time that they have been dissipating for a longer period. They also understand the fact that meaningful change can only occur through decisive action rather than overthinking. 
Motivated by this realization, they decide to no longer delay and finally join the program,
eventually completing it successfully.
In light of this, instead of writing a blog, we thought of
asking Artpreneur Program alumni to share their experiences on how they overcame their significant challenges in order to pursue their creative calling.
This way,
future Artpreneur Program applicants can save time by avoiding overthinking, as they can witness the journeys of their fellow Artpreneurs and gain insights
on how they can break free from their barriers too.
Below are the common reasons mentioned by Artpreneur Program applicants who procrastinate joining the program every year,
along with the case studies of alumni on how they overcame a very similar challenge:
Reason 1:

 As a homemaker with the responsibilities of caring for a family and attending to household chores, I can't commit to spending 8 hours on the program daily.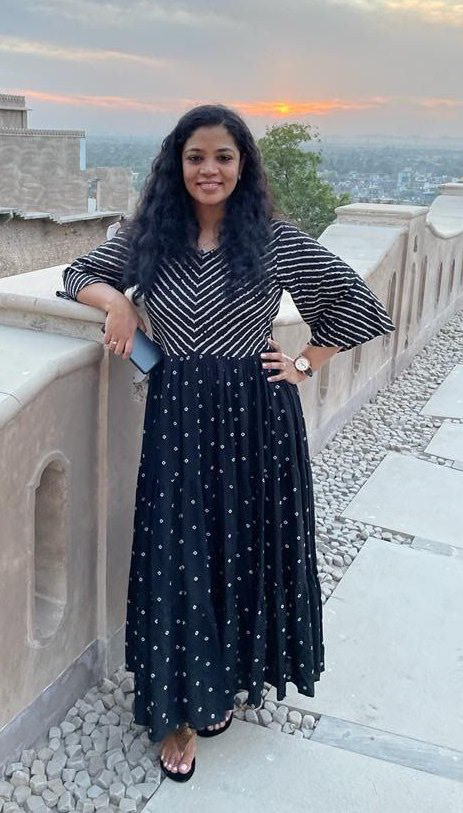 Journey of a Homemaker: 
Before joining the program, I saw two significant challenges - Time Management and Self-Doubt.
The program required 10-11 hours on weekdays to attend classes and complete assignments. This was particularly challenging because my children were not used to me being unavailable for them. 
However, as the weeks went along, I established a better routine by allocating specific times for family and dedicated time to the program. Whenever there was a challenging module that consumed my focus entirely, I compensated by prioritizing family time at another time. This whole experience taught me the value of deep focus on one task at a time. 
As a multitasking mom, I realized that dividing my attention hindered productivity. Looking back two years later, I can confidently say that although there was intensive time commitment required for the 9 months duration of the course, the path Artpreneur set me on gives me a lot of lifestyle flexibility that would not be there if I pursued a traditional course or office career. I can largely work whenever and wherever I want, and plan my work around my other commitments.
Self-doubt was there for me because I had taken a long career break, and I questioned my ability to succeed in any professional endeavour.
However, the structure of the course, my facilitator and fellow Artpreneurs, and the ongoing guidance of Mr SCD Balaji have helped me cross these barriers and grow steadily.
I now look back in amazement at how much I have developed.
Kavitha Amarnath,
Hymns of Cosmos Batch, 2020-2021
Founder at Zuggri
Reason 2:

 I have a baby or toddler to look after, so it's challenging for me to simultaneously take care of them and actively participate in the program.
Journey of a Mother: 
It's all about finding the right balance.
I'm lucky to have had great support from my family and my child by planning my day and communicating my schedule, even when my child was just 9 months old. This helps her understand when I won't be available. I always spend enough time with her, even if it means stretching myself. Although there were challenges, it was all worth it till the end and I'm grateful for it.
Anurenuga Parasuraman, 
Realm of Dragonflies Batch, 2021-2022
Founder at Studio Aprameyah
Journey of a Mother: 
It was a challenging task because I was breastfeeding my two-year-old when the program began. During the initial classes, I enjoyed the challenge of snuggling my child on my lap and feeding him at intervals, all while actively participating in the sessions.
As time passed, my son started giving me the space I needed. He adapted to the schedule and eventually things got easier.
Children, in my opinion, adapt much faster than adults. Also, I am grateful to the Program for encouraging me to establish a routine, which was the foundation for organising myself and making the best use of my time.
Reason 3: 

I aspire to transition to the creative industry, but my current full-time job prevents me from quitting and joining this program.
Journey of a Working Professional: 
After working as a Support Engineer in IT for two years, I decided to pursue a new career path and that's when I discovered the Artpreneur program. This one-year Art, Design, and Branding course caught my attention with its commitment to participants, exemplified by our Educator & Mentor, Mr SCD Balaji. Being confident in my ability to learn, I calculated that I could earn ten times more within three years compared to an IT job. Guided by Mr SCD Balaji's mentorship, I knew I was following my passion. Although my parents were concerned initially, I acknowledged their worries and embarked on
this transformative journey, quitting my job which made them understand this path is a true calling for me.
Anish Suresh,
Cocoon of Fireflies Batch, 2019-2020
Founder at Tat Laya Studio
Journey of Banker:
I completed an MBA in Finance from SCMHRD and worked as a Corporate Banker with YES Bank for over 3 years, handling clients such as Godrej, Hinduja, and Hero. Despite this success, I felt unfulfilled and disconnected from my work and yearned for a more creative career. My family's background in engineering, medicine, and law limited my exposure to the creative industry, but my entrepreneurial aspirations pushed me to seek something of my own. After initially facing scepticism from my family, I quit my job and started my own design studio, Studio Pistache.
In just 5-6 months, I have successfully worked on diverse projects such as branding, illustrations, invites, and children's books, recovering my initial investment and surpassing it.
Reason 4:
The course fee is beyond my current financial means, making it very difficult for me to afford it.
Journey of a Seeker:
After conducting extensive research on various design programs and engaging in discussions with friends pursuing design courses, I found two aspects that left me unconvinced. Firstly, most of the design schools had very strict filtration processes that involves exams and interviews. Secondly, numerous Indian schools regarded art as a mere hobby, resulting in curious students being left as amateurs. 
The design entrance exams appeared to require specialised coaching and specific skills, making them seem really sophisticated and costly. Moreover, the lack of impressive portfolios from students of these colleges demotivated me. However, the Artpreneur Program stood out from the rest. Their students' exceptional portfolios, created by amateurs, showcased the program's unique approach.
Passion and a learning mindset were the only prerequisites, setting the Artpreneur Program apart from traditional expensive design schools.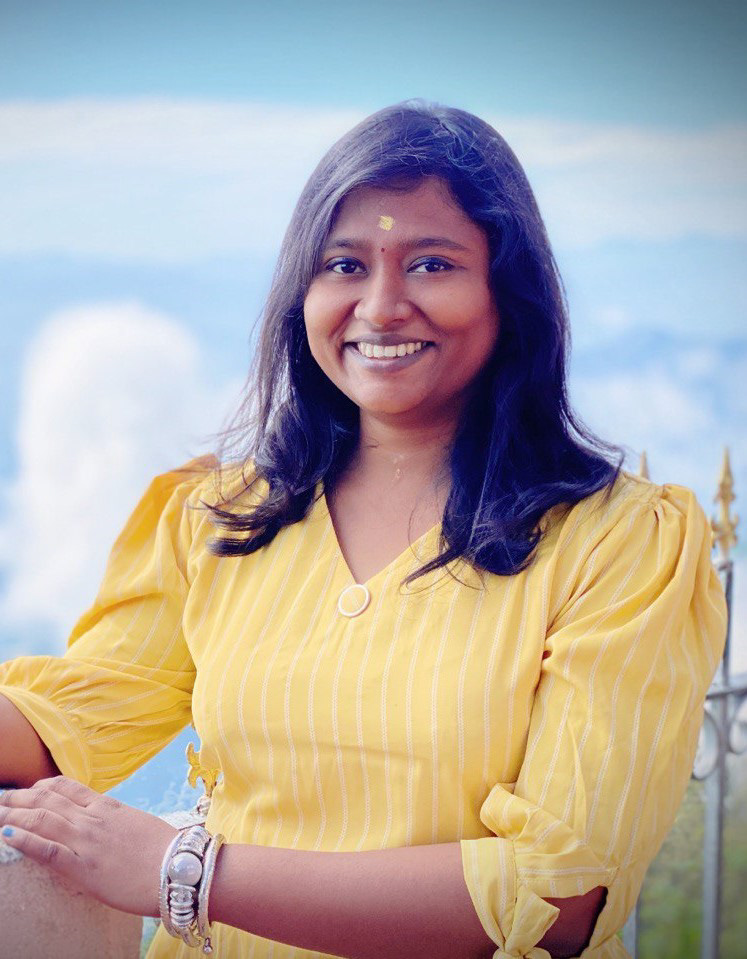 Journey of a Seeker:
Firstly, it is not possible to determine whether a program fee is high or low without comparing it to another program. As per my understanding, In this case, there is no other program on Earth that offers a curriculum like Artpreneur Program. It includes the expertise of a mentor with over 18+ years of experience, 180 live sessions, and a comprehensive Amateur to Mastery transformation process. The program also provides a high-quality student portfolio that is unmatched anywhere else.
When I initially considered applying for this program, I also felt that the program fee was quite expensive and beyond my budget. However, upon calculating the amount of time and cost required for me to achieve a similar level of expertise through other means, I realized that it would cost me ten times more than the program fee here.
I conducted intensive market research on the curriculum and pricing of other programs, and only then I fully got to understand the value of this program.
Pavithra,
Cocoon of Fireflies Batch, 2019-2020
Founder at Fables by Homa
Reason 5: 

Just having finished my schooling in 12th grade, I'm eager to pursue my passion for design or art by joining a reputed college or institute.
Journey of a Teen: 
I never liked formal education because I believed it was just for getting a job, and I was more interested in learning for the sake of learning.
The different degrees and curriculums for design confused me, and I couldn't find the right fit. Plus, the high costs added to my discomfort.
However, I took a course with the Imagineers Program by Artpreneur Educators and loved it. That's where I learned about Artpreneur, which was exactly what I was looking for. The curriculum, teachers, and past students' portfolios convinced me to enrol in the 9-month course within two days.
Journey of a Teen: 
I don't have any regrets about not joining a design school. The reason being,
I don't think the utmost care and responsibility given to each and every student here, is not given elsewhere.
The fact that the program commits to and promises each student's vision irrespective of their skillset and knowledge, and helping them achieve it is also something which is very unique that only this program could offer.
Reason 6: 

As an amateur in art, I lack knowledge in design, creativity, and branding.
Journey of a Graduate:
When I initially joined the program, all I had was a passion for art and basic drawing skills. I was filled with doubt and scepticism about my creative career. The idea of becoming a professional in just nine months seemed impossible. But eventually, after the initial days of the program, I experienced the magic of the process and started seeing changes in my creative thinking, which gave me a boost to move forward. 
Through my trust in the process and my dedication towards the program, I achieved a fulfilling professional career
that exceeded my expectations.
Morocky Wilson Sanju,
Realm of Dragonflies Batch, 2021-2022
Brand Designer at Wings Design Studio
Reason 7: 
I aspire to enhance my existing business with art, branding, and design expertise. However, my time constraints prevent me from committing to a full-time program that spans nine months.
Journey of an Entrepreneur: 
Before joining Artpreneur, I lacked confidence in my drawing skills. However, after completing the course, I not only gained creative confidence but also grew as a person. The program taught me the importance of valuing my time. Earlier from a business perspective, I used to price my products solely based on the raw materials used. But through the Artpreneur program, I learnt how to value my time and properly price my products and services.
As an entrepreneur, the program has had a profound impact on me even in small things like building confidence, time management skills, and discipline in all aspects of my business.
Ketaki Kulkarni,
Cocoon of Fireflies Batch, 2019-2020
Founder at Tongue in Cheek
Reason 8:

 As a single mother, I am currently unable to take up the program due to family challenges.
Journey of Single Mother: 
Being a single parent, I had to understand how the program works initially.
It was challenging but not impossible.
Balancing my personal and professional life was indeed challenging, but I recognised that the intensity of the program was designed to uplift me. There were conflicts within myself, but I kept pushing forward to see the light at the end of the tunnel. Communication with my child was important, and together we experienced both good and bad days, learning and growing along the way. I also understood not to be afraid of falling, as it is through these moments that we rise.
Sree Lalitha,
Realm of Homa Batch, 2021-2022
Graphic Designer at Signatures 1
Reason 9: 

My plan is to enrol in a renowned institute and pursue studies in art, design, branding, business and marketing.
Journey of a Student: 
After joining an MBA program in a reputed institut

e
with the expectation of learning the skills necessary for starting my own venture,
I was disappointed by the reality.
Feeling disillusioned, I sought solace in my passion for art and entrepreneurship, leading me to discover the Artpreneur program. Determined to pursue this new path,
I made the difficult decision to drop out of the MBA program,
much to the disapproval of my parents, who believed an MBA was essential for entrepreneurship. 
Undeterred, I launched my own service brand, 'Whimsgic Studio', a comprehensive branding studio. Additionally, I am in the process of establishing my merchandise brand, 'Lovlusion', and sharing wisdom and art through the Imagineers Program. With future plans for podcasts and other exciting ventures, I have already begun earning income during the last few months of the program, achieving a return on investment twice the initial amount within just eight months.
Vivek Jayakumar,
Cocoon of Fireflies Batch, 2019-2020
Founder at
Whimsgic Studio
Reason 10:
Living overseas, I face the challenge of adjusting to different time zones, making it difficult for me to commit to attending the program.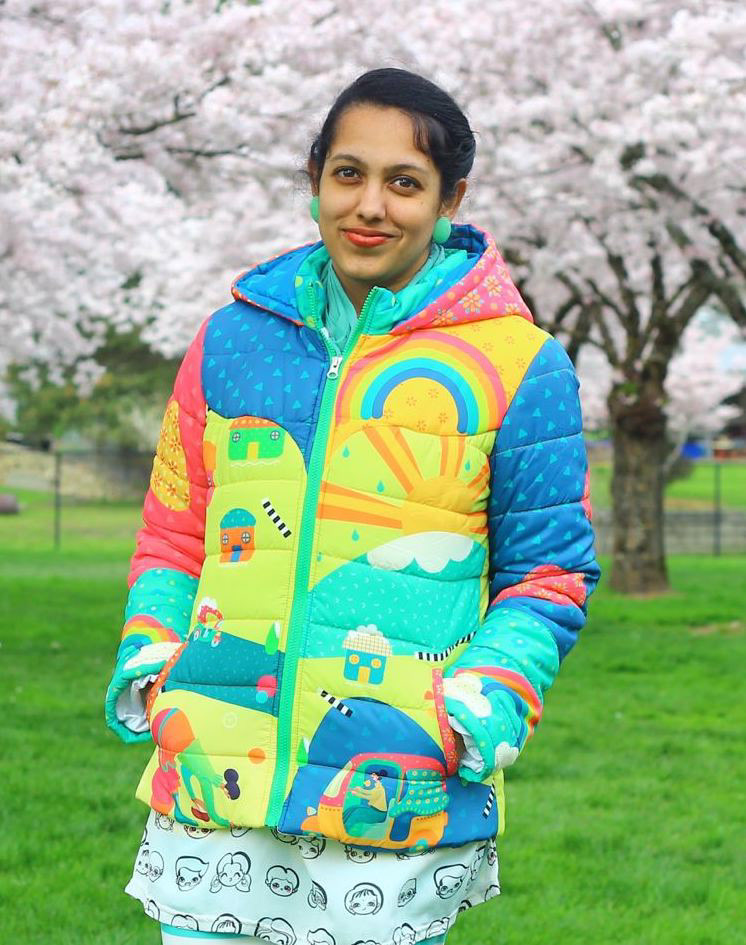 Journey of an
 Overseas Artpreneur:
Initially, I believed it was impossible to dedicate 8 hours a day for the program while living outside of India. However, my perspective has completely changed through personal experience as an educator and witnessing the journeys of many students.
As a mother with a toddler and minimal support in a foreign land, the challenge is real.
But is it achievable? Absolutely. And is it worth the effort?
A resounding YES!
Here are the key lessons I've learned: Adapting to timezone differences can initially feel overwhelming, but as a location-independent freelancer or entrepreneur, it becomes necessary to adjust to varying timezone needs at different stages of your business. Time management is crucial.
I've become laser-focused on utilizing the available time and recognizing when I'm not using it effectively towards my goals.
There have been days with little sleep, days where family or personal health issues required attention, and days when household chores piled up—all of it combined. However, these are not everyday occurrences. If committing to the intensity of the program for an entire year seems daunting, taking it one day at a time and staying committed to that day alone can make a significant difference.
Abhinaya Sudharsanam,
The Inception Batch, 2017-2018
Founder at Colortickle
Reason 11: 

This year, I won't be able to participate in the program, but I am determined to resolve everything and join in the next academic year.
Words from the Program Curator: 
As a Program Curator for over four years, I have encountered various creative reasons and justifications given by individuals for not joining the program. In my experience as an Alumni and Program Curator in the Artpreneur Program,
some people seek quick results without investing time or effort, lacking a curiosity for learning, or getting consumed by social media distractions.
Interestingly, if their phone usage were tracked, it would reveal excessive hours spent on social media, contradicting their claims of lacking time for personal growth and career development.
As our Mentor SCD Balaji Sir states, this program is not suitable for those who frequently make excuses.
Waiting for the next year may be an indefinite delay.
Personally, I too made the bold decision to leave my well-paid IT job to pursue a career in the creative industry by trusting my instincts rather than overthinking. Taking that courageous step allowed me to embark on a fulfilling journey of creativity and personal
growth, where I am now flourishing.
Vignesh Vijayakumar,
Cocoon of Fireflies Batch, 2019-2020
Operations Head at Atma Studios, Quirky Invitations & Artpreneur Program
To conclude, In my experience of
being a Creative Mentor for 18+ Years
in the
Industry,
I have mentored over 500+ students, and through our Artpreneur Program, we have successfully transformed around 150 students. However, it's important to note that
this program is not for anybody who constantly makes excuses for not being able to join, even when they feel it is a perfect fit for them.
Instead,
the program is specifically designed for somebody who is determined
to overcome their challenges by breaking the barriers and embarking on their transformative journey.
With Compassion and Grace,
SCD Balaji, Mentor & Founder.
Enquire your doubts by filling out the below form,
Our chief program coordinator will contact you through WhatsApp, email or phone call to

schedule a zoom meeting

in your available time mentioned below.
The

Program Coordinator and Mentor 

will brief you on the

Program Orientation, Program Structure, Program Time, Fee Structure, Technical Requirements, Portfolio Mentoring, Career Guidance

, and other topics via a scheduled Zoom audio + screen sharing session.
Thank you for enquiring with us and providing your preferred date and time. Our program coordinator will promptly contact you to schedule a meeting based on your availability within the next 24 hours.