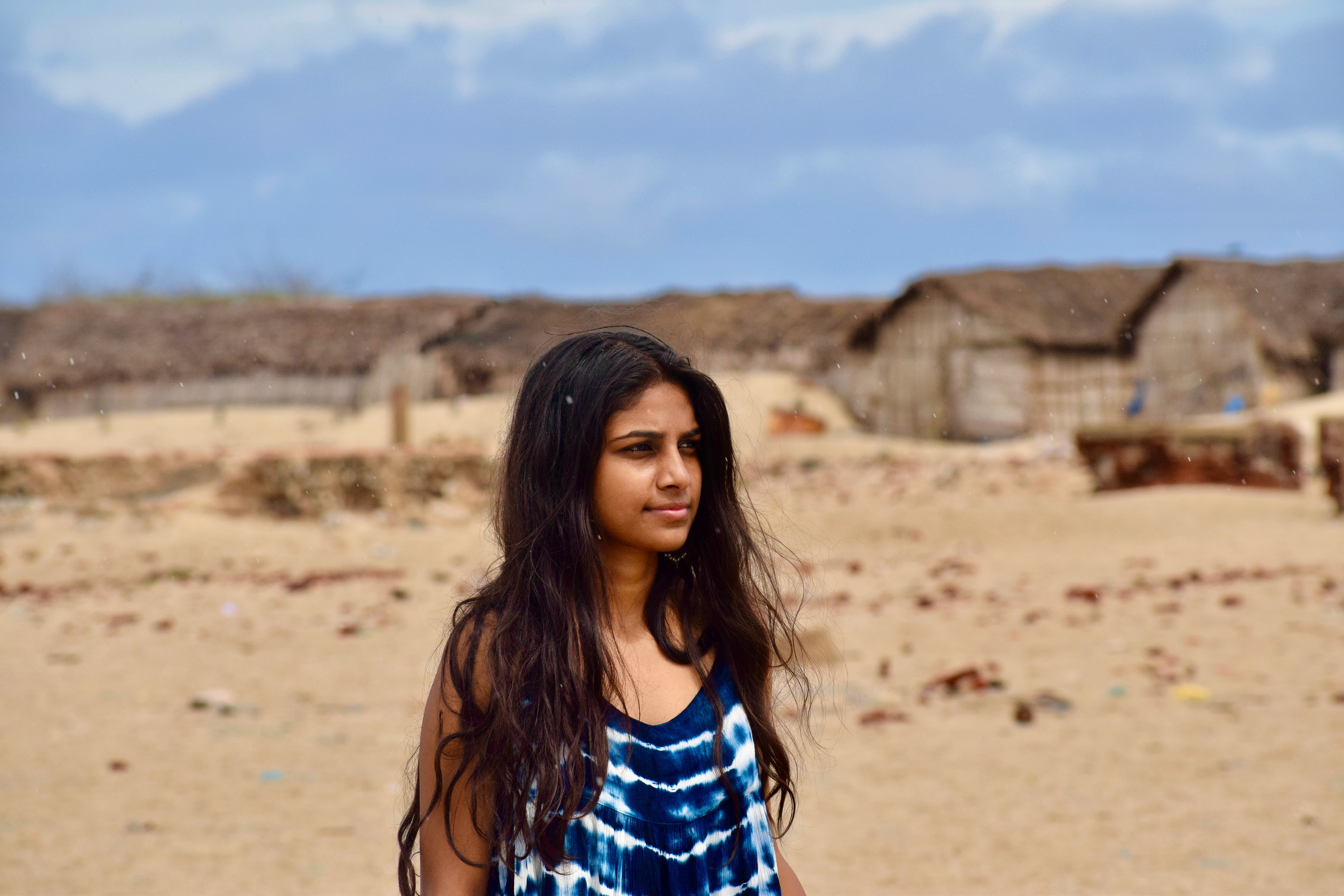 1. How did you get to know about Artpreneur Program?
I learned about the Artpreneur Program through an Instagram ad. I was amazed by the curriculum, which I found on their website, as it was meticulously structured. I was still unsure and had just a couple of days to decide before admissions closed. But I had a good feeling about the program and decided to follow my gut feeling and join it.
2.
What were you doing before joining the Program?
While pursuing my BTech degree, I came to the realisation that I wanted to pursue a creative career. During my final year of study, I applied to and wrote for competitive exams like NID and NIFT for a postgraduate degree. It was only after I cleared the initial rounds and showed up for the NID interview that I realised that I lacked something compared to the many candidates who were design graduates, which was a strong portfolio. I was disheartened and thought that I had missed my chance and should have enrolled as a graduate student in design right from the start. I skipped the NIFT counselling sessions because I feared that doing a postgraduate degree in design without any prior education at the graduate level might end up being a bad decision. So I opted for the backup option, which was an MBA degree in fashion management. I thought that management skills combined with creativity might be a better fit. I graduated from the MBA program during the pandemic. While being stuck at home, I decided to upgrade my skills and learn more about graphic design.
3.
Why did you join the Artpreneur Program?
I was familiar with the basics of Adobe software thanks to my MBA education. I had also taken a few online classes and completed a brief internship in graphic design. Due to the pandemic, my internship came to an end, and I began looking for a comprehensive design course where I could study branding and illustration together. The Artpreneur Program provided me with exactly what I was looking for: a one-year course with individualised mentoring that helped in building a top-notch portfolio.
4.
What were your expectations from the Artpreneur Program?
I have been good at art since I was a kid. But I could only mostly recreate paintings from images. I wanted to master various art styles so that I could create my own compositions and ideas. The Artpreneur Program had the perfect process curated to meet my expectations. The process of re-engineering any art style in a short period of time is one of the program's biggest takeaways. I was also very interested in the branding module, which was an eye-opener. The module covered everything, right from brainstorming to developing a full-fledged brand. It's safe to say that the program has exceeded my expectations.
5.
What did you master in the Artpreneur Program apart from technical aspects?
The Artpreneur program is not just about learning art, either. It teaches you the importance of time tracking, journaling, and setting your vision. If you are completely committed and trust the process, you will easily achieve the goals you have envisioned. These abilities have aided in my professional and personal development, and I am appreciative of the comprehensive education I received through the Artpreneur Program.
​​​​​​​
6.
What are you doing currently?
I am currently pursuing the role of co-educator and instructor in the Artpreneur program. I have also set up my own design studio, Taraksh Studio.
7. How independent are you after the program ?
I have currently worked on a few projects in collaboration with my educator, Vivek, and have begun earning money. With real-time projects, I intend to further enhance my portfolio and begin acquiring clients on my own. The Artpreneur program also supports running workshops, which can generate revenue. That's another avenue I'm striving towards.
8. How has Artpreneur Program impacted your life?
The Artpreneur program has had a tremendous impact on my life. I have grown both professionally and personally thanks to the comprehensive education provided by the program. Being a part of the commune with other like-minded artpreneurs inspires and motivates me to keep creating art and gain mastery in various art styles.
9. What is your long-term goal?
My objective as the founder of Taraksh Studio is to create a strong brand identity that is recognised for producing top-notch design work and growing a loyal clientele.

As an educator, I want to inspire and motivate students who wish to pursue creative careers and help them reach their full potential as artists and professionals. I also want to equip them with the knowledge and skills they need to succeed and help them find their own personal voice and style.

As an artist, I hope to continue to learn new styles and expand my mastery in them as well.
10. How is your collaboration with your mentor and educator?
I am grateful to Vivek, my educator, for all of his guidance throughout the Realm of Dragonflies Batch program. He has been incredibly helpful during the course of the program as well as after its completion. I also had the opportunity to collaborate and work on projects with him.

I am also extremely grateful to Mr. SCD Balaji Sir, my mentor, whose vision and brainchild gave wings to the Artpreneur Commune. He is a source of inspiration for all the Artpreneurs. Right from giving feedback during the course of the program to helping set up a Wishion plan, he has been there every step of the way.

Overall, I am deeply grateful to both Mr. Balaji Sir and Mr. Vivek for their mentorship, guidance, and support.
11. Would you recommend Artpreneur Program to others? What would you say to them?
Absolutely! I wholeheartedly recommend this program to anyone who desires to pursue a career in design. You will get the most out of the program if you are genuinely committed and willing to put in the work. You must have faith in the process, take the initiative, and give it your all.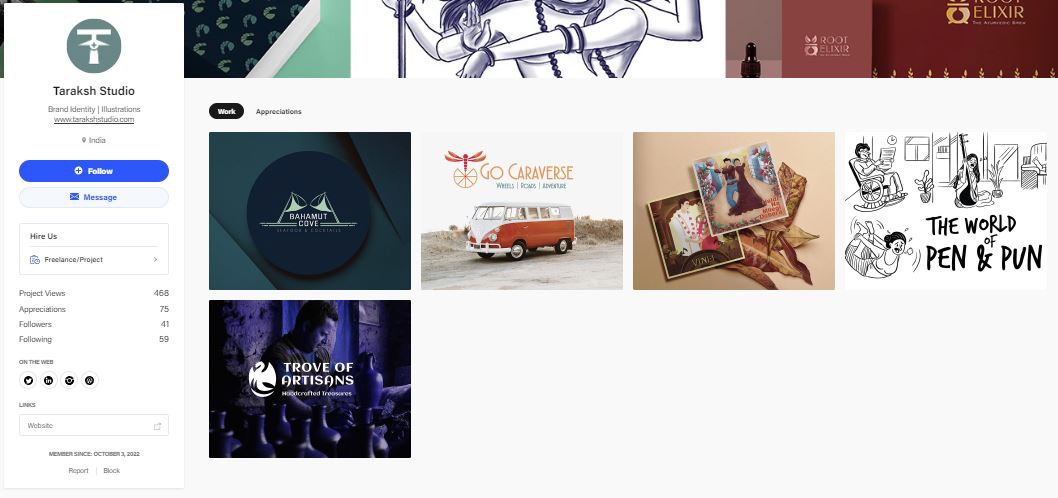 To Know more about the Program, Please click and explore the below links
Enquire your doubts by filling out the below form,
Our chief program coordinator will contact you through WhatsApp, email or phone call to

schedule a zoom meeting

in your available time mentioned below.
The

Program Coordinator and Mentor 

will brief you on the

Program Orientation, Program Structure, Program Time, Fee Structure, Technical Requirements, Portfolio Mentoring, Career Guidance

, and other topics via a scheduled Zoom audio + screen sharing session.
Thank you for enquiring with us and providing your preferred date and time. Our program coordinator will promptly contact you to schedule a meeting based on your availability within the next 24 hours.
FOR MORE DETAILS ABOUT THE PROGRAM 
CONTACT:
Mr. Vignesh
(Program Co-ordinator)
+ 91 93847 44497
Whatsapp / Call / SMS