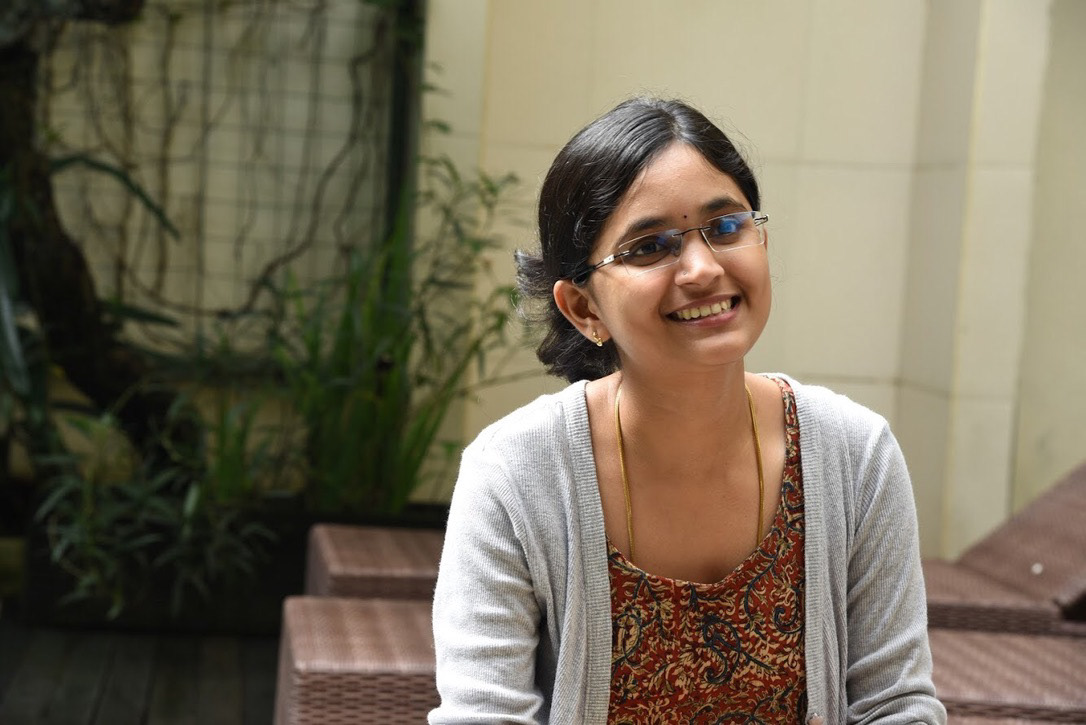 1. What led you to discover the
Artpreneur
Program?
I loved art & craft since childhood. I have been

experimenting

with different career paths. But intuitively I wanted to learn & grow as an artist professionally. When I was exploring ways, I landed on Artpreneur alumni Abhinaya's social media handle and that's how I came to know about the program. The curriculum excited me so much and I believed that this would be the right platform for me to start my journey.
2.
Has the Artpreneur Program lived up to its intended purpose for you?
Yes, Definitely. To be true, you get more than what you are promised, through the program. Any online program can actually teach design software and styles, but the Artpreneur program makes everyone independent and self-sustainable through a process that you can apply for anything in life. So, I would say you get the best in all aspects in one place and is beyond what one can ever ask for.
3.
What is your connect with regional Folk Literature & Art which is reflected through your portfolio?
I spent a big chunk of my childhood days in my ancestral place, where there was a lot of exposure to divinity, hymns, recitals and traditional practices. Apart from that, my family and school encouraged more of the cultural aspects of literature and art throughout. I have always been fascinated by them and the mythological stories, the interwoven wisdom in them. As an individual, I have always felt that responsibility to take this cultural wisdom in an artistic form to the younger generation to kindle interest and curiosity in their minds. That is pretty much what I want to do more in future and a tiny part of what is reflected in my portfolio :)
4.
How did the Artpreneur Program contribute to your personal growth and development beyond technical skills?
Apart from teaching different software, art styles and mediums, Artpreneur program helps you grow internally as a very disciplined soul. You get clarity on how to approach each and every aspect of life. And most importantly, how to focus and devote your energy on one task at a time, which we all miss noticing most of the time.
5.
How did you successfully balance the responsibilities of caring for a toddler and attending an 8-hour program?
I have been fortunate enough to have had tremendous support from the family and my little one. I usually set a routine for the day and organise it mind before starting. Communicating it to my little one even when she was 9 months old was really helpful right from day one. So she was able to understand that I will not be available for a specific time period in the day/night. Whatever be the case, I made sure to spend ample time with her irrespective of how much I had to stretch. It was all about maintaining a sweet balance 🙂 There were tough times once in a while, but yet, it all happened to be the best and am really grateful for that.
​​​​​​​
6.
In your opinion, how effective were the educator and mentor in helping you achieve your goals?
My educator Niveditha, a silent spectator and a person of few words I would say. She is a mother who lets the baby explore as much and jumps in only when there is an absolute need. Also, she is the one that makes us push our own boundaries to bring out the best.

Our mentor, Mr. SCD Balaji, is one of the best beings I have met. He has sculpted this program and the entire commune to be self-sustainable. He is the person I rely on, he is always there to mentor me to grow as an illustrator and as a human.

7. Where do you see yourself in the next 5 years?
Am looking forward to associating with mindful brands, and growing along with them in the process. Also, as an individual, I have set goals to widen my knowledge on cultural wisdom, which I am trying to translate in the form of art. So, yeah, miles to go! Am glad Artpreneur program sculpted me into a person who will gladly experience this journey :)
8. What is your opinion of the Artpreneur program's claim that anyone can master art through the Program?
Definitely, even an amateur can master any art form with the clear and concise process that the program has to offer. It is this meticulous process that Balaji sir has defined, that truly makes the program stand out from the rest. All that one needs to do is to devote time and energy to the process and be consistent.
9. What is your opinion as a tutor on the teaching methodology of the Artpreneur Program?
Teaching is an amazing art! It enables one to be on their own even when the mentor/ teacher is not around. Artpreneur program precisely does the same. Throughout the program, they not only teach you the methods/ processes rather kindle the intuitive spirit to evolve as a finer version, by which you can be the one you envision to become
10. Would you recommend the Artpreneur program to others? What advice would you give to people considering joining the program?
Definitely! To anyone who has the ability to completely commit to the program and would want to evolve as a better version of themselves, Artpreneur program will take them to unimaginable dimensions in life.
To Know more about the Program, Please click and explore the below links
Enquire your queries by filling out the below form,
Our chief program coordinator will contact you through WhatsApp, email or phone call to

schedule a zoom meeting

in your available time mentioned below.
The program coordinator will brief you on the

Program Orientation, Program Structure, Program Time, Fee Structure, Technical Requirements, Portfolio Mentoring, Career Guidance

, 
and other topics via a scheduled Zoom audio + screen sharing session.
FOR MORE DETAILS ABOUT THE PROGRAM 
CONTACT:
Mr. Vignesh
(Program Co-ordinator)
+ 91 93847 44497
Whatsapp / Call / SMS