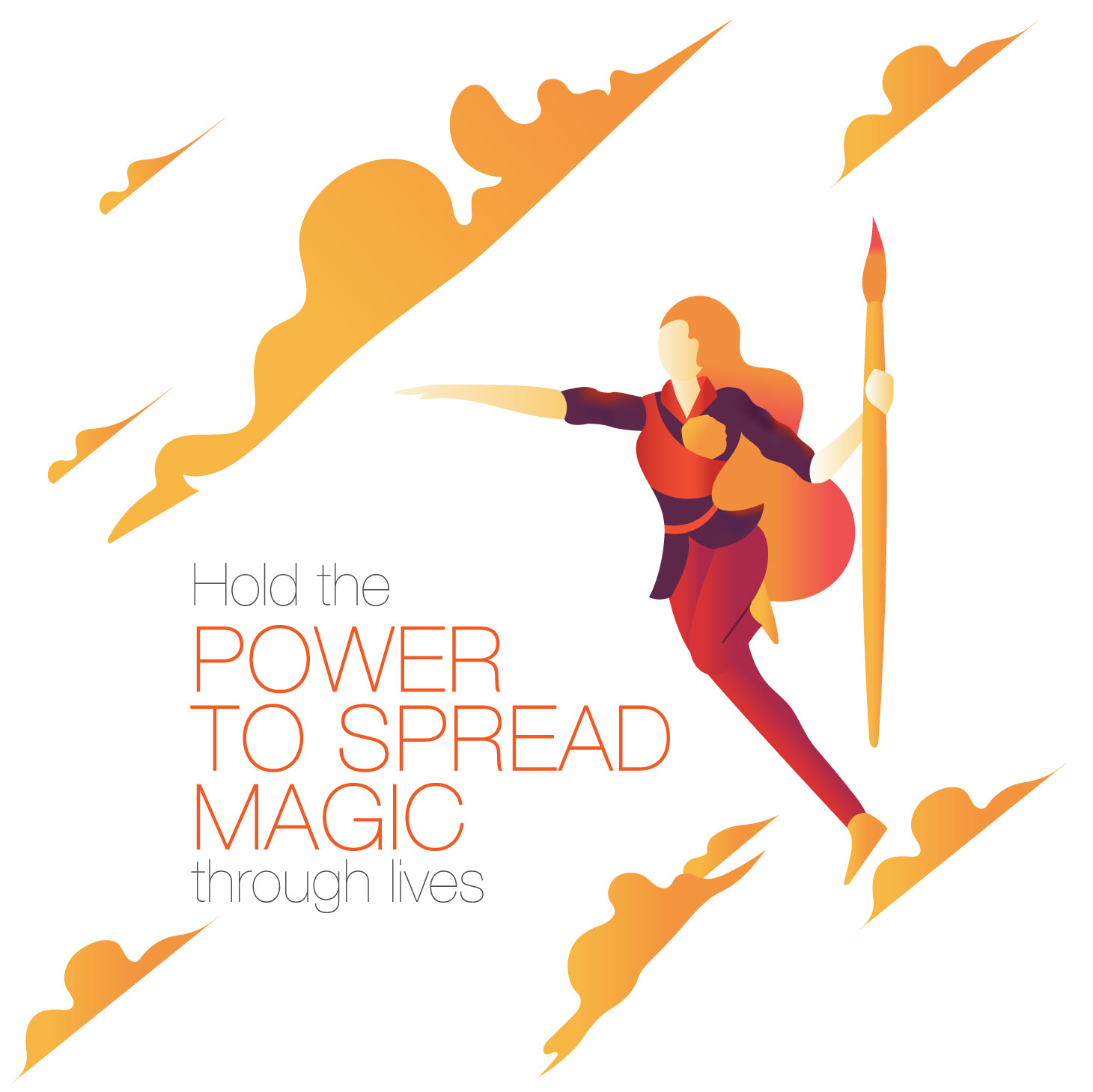 It's fascinating how a homemaker holds the power to spread magic through lives and homes. 
A lady of the house works to keep everyone happy and safe. The feminine energy is a beautiful poem written with adoration by the cosmos itself. She is lively, calm yet powerful. She builds the happier home and thus the happier world.  
A happy home is like a foundation under your feet. 
The homemakers become the driving force to make the home happier. 
All they need is the key to emotional and financial independence which is exactly what Artpreneur offers. 
They will be happy when they fulfil their hopes and dreams as they push themselves a little more every single day.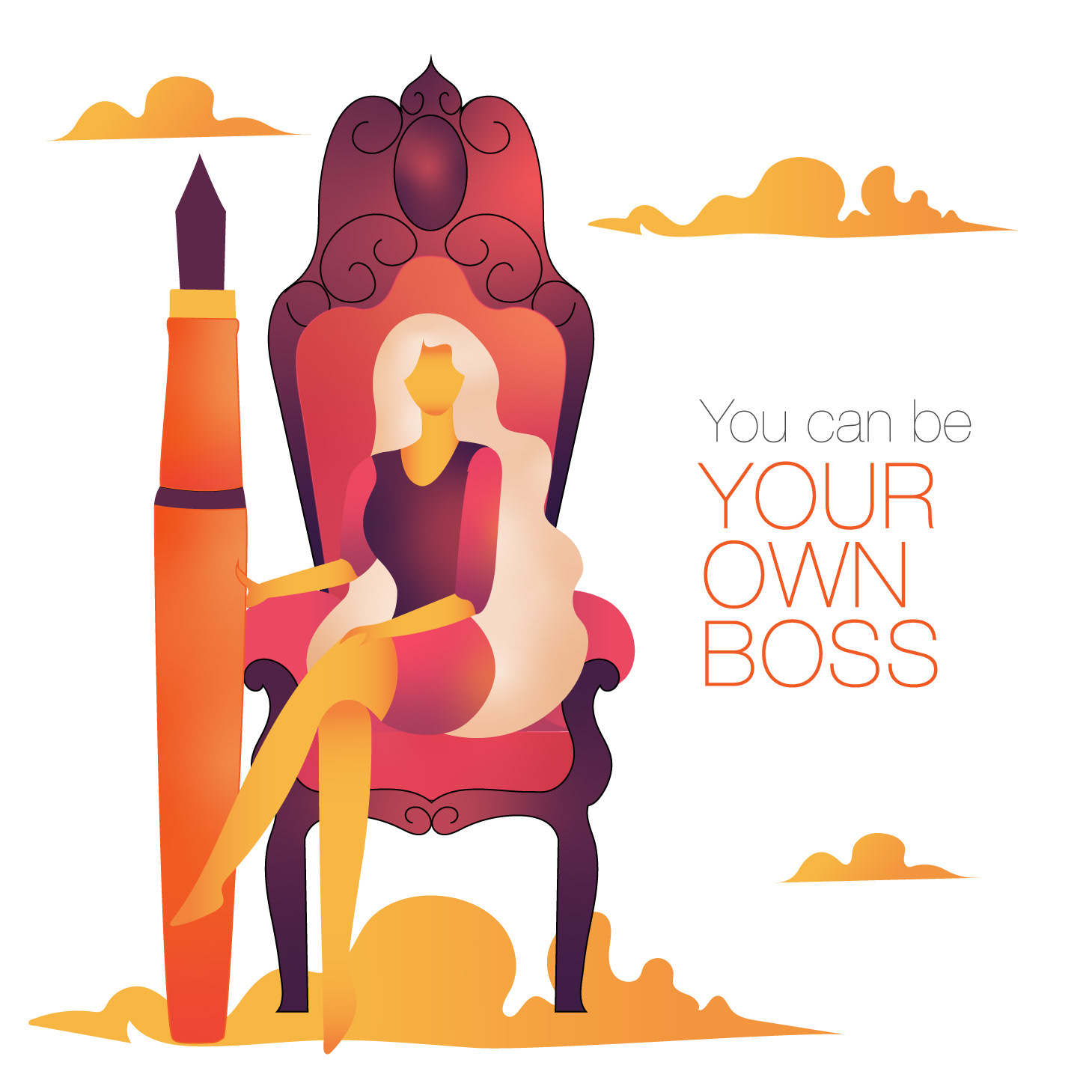 Being creative helps you to realise the most important feel-good chemicals in your body - serotonin. That increases the feelings of worthiness and accomplishment. 

Artpreneur program offers you a creative outlet that is also very practical to carve a satisfying career path
out of it where you can be your own boss.  
2. Best use of your hours
Cut back to what actually matters and do not stretch yourself too thin, as it will dampen your spirit, focus and energy.

As an Artpreneur, you will know how to zero in on what really matters
and work on excelling in those areas, ultimately putting your hours to the best use.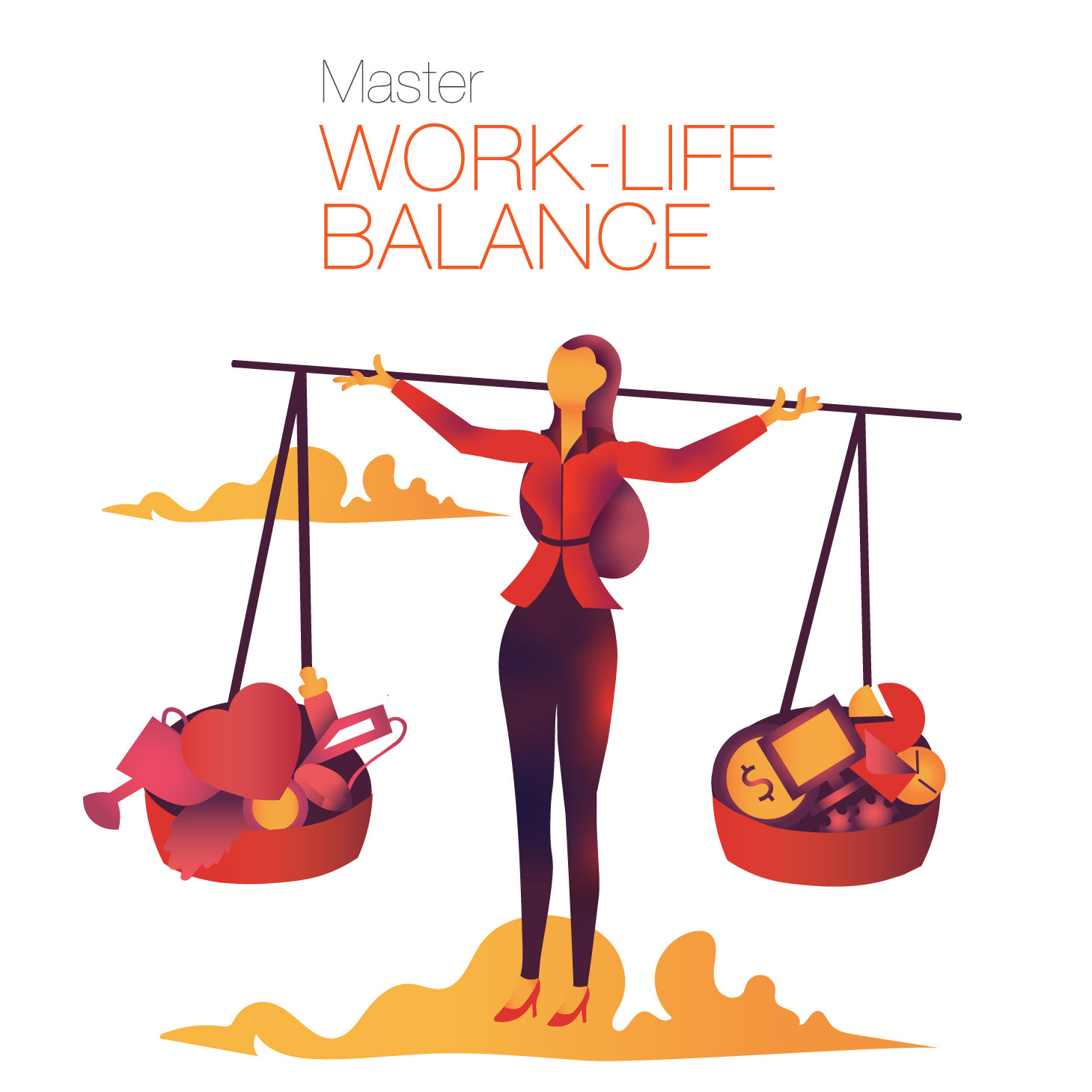 3. Better work-life balance
Doing what is truly important to you includes being there for your family while you build positive habits and work on your passion. The power to create with love is inherent in every homemaker and it's reflected in every little thing that you do.  

Artpreneur Program can help you find a healthier work-life balance where you will strive to build your productivity objectives into habits
while appreciating your work and feeling refreshed.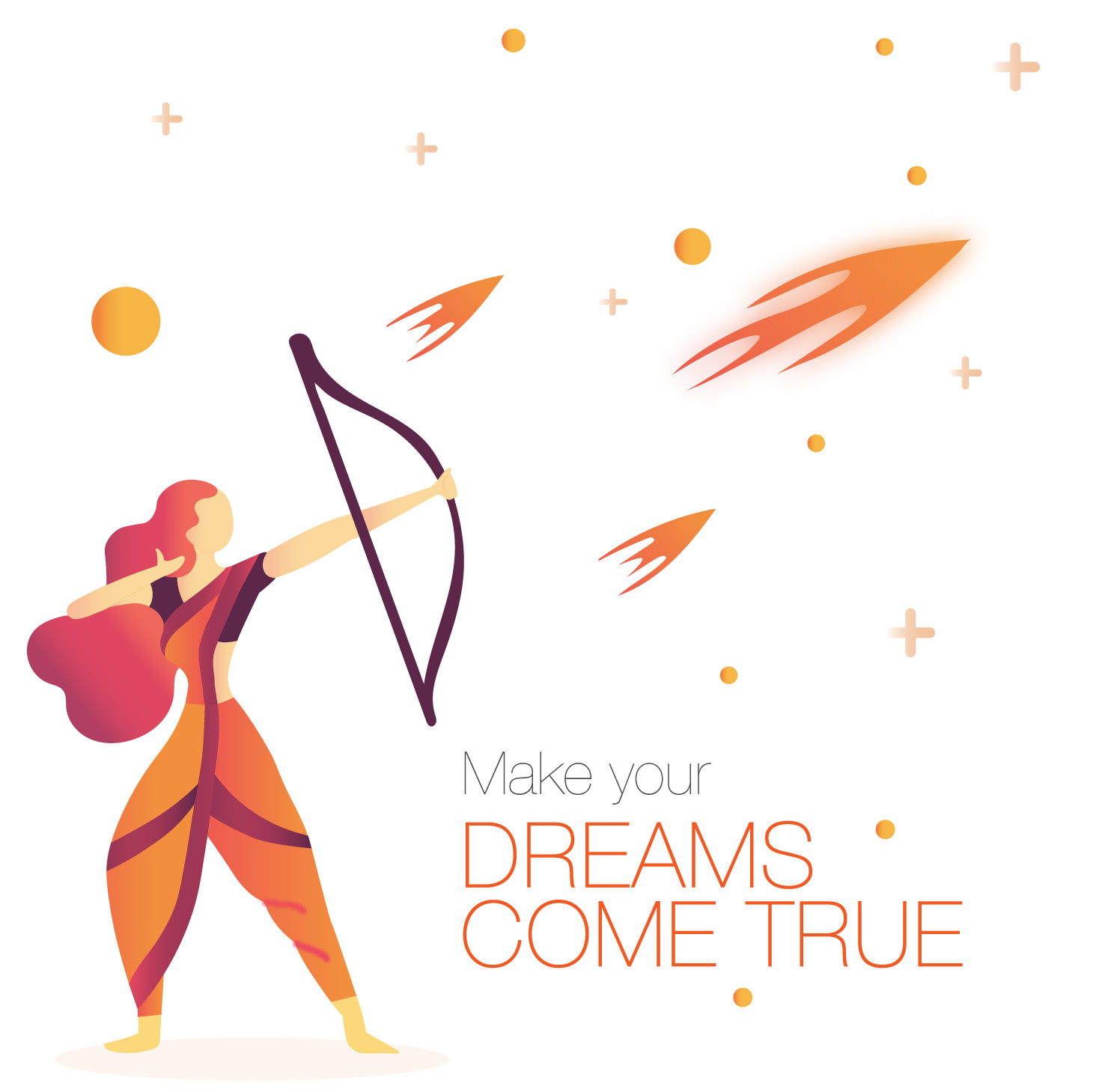 4. Leave your fears in the dust, there's no "perfection trap"
The unexpected twists and turns as a parent and caregiver help a homemaker to not get caught in the "perfection trap".  
"You got to wherever you are by not sitting when you needed to stand" – Boss Baby.

Being creative helps boost your confiden

ce
to adapt further and step away from the rules that have already failed you. Your fears actually hold you back from doing great things. So, work on making your dreams come true, without spending your energy on your fears.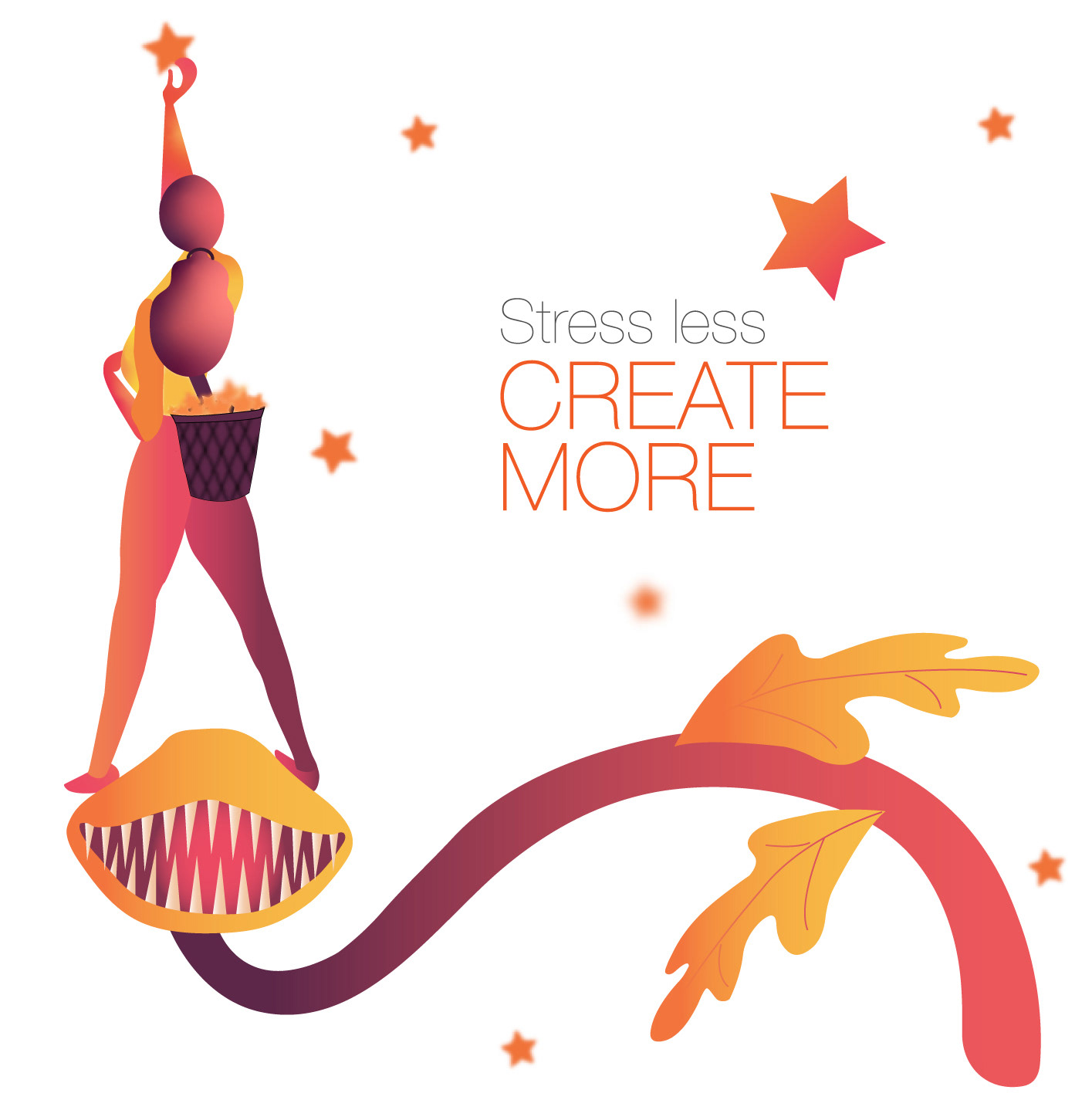 5. Stress less, create more
Creating something actually lowers stress levels, helps you exercise the brain pathways as a result of which, your thought processes get more flexible. Stress is a huge distraction for creativity and when you want to come up with fresh ideas. 
Taking care of yourself is equally important while you take care of everyone else in the family.
Taking the time to create what you love helps de-stress and improves your quality of life. 
When you practice mindfulness, you learn to value all that you are and all that you have. You will learn to keep away your anxieties of the past or interpretation of the probabilities the future might hold, just like every other artist.
Learn how our
Artpreneurs have mindfully created a space for themselves - a space to hold their thoughts, where they remodel the way they see or think about anything.
They focus on harnessing creative ideas instead.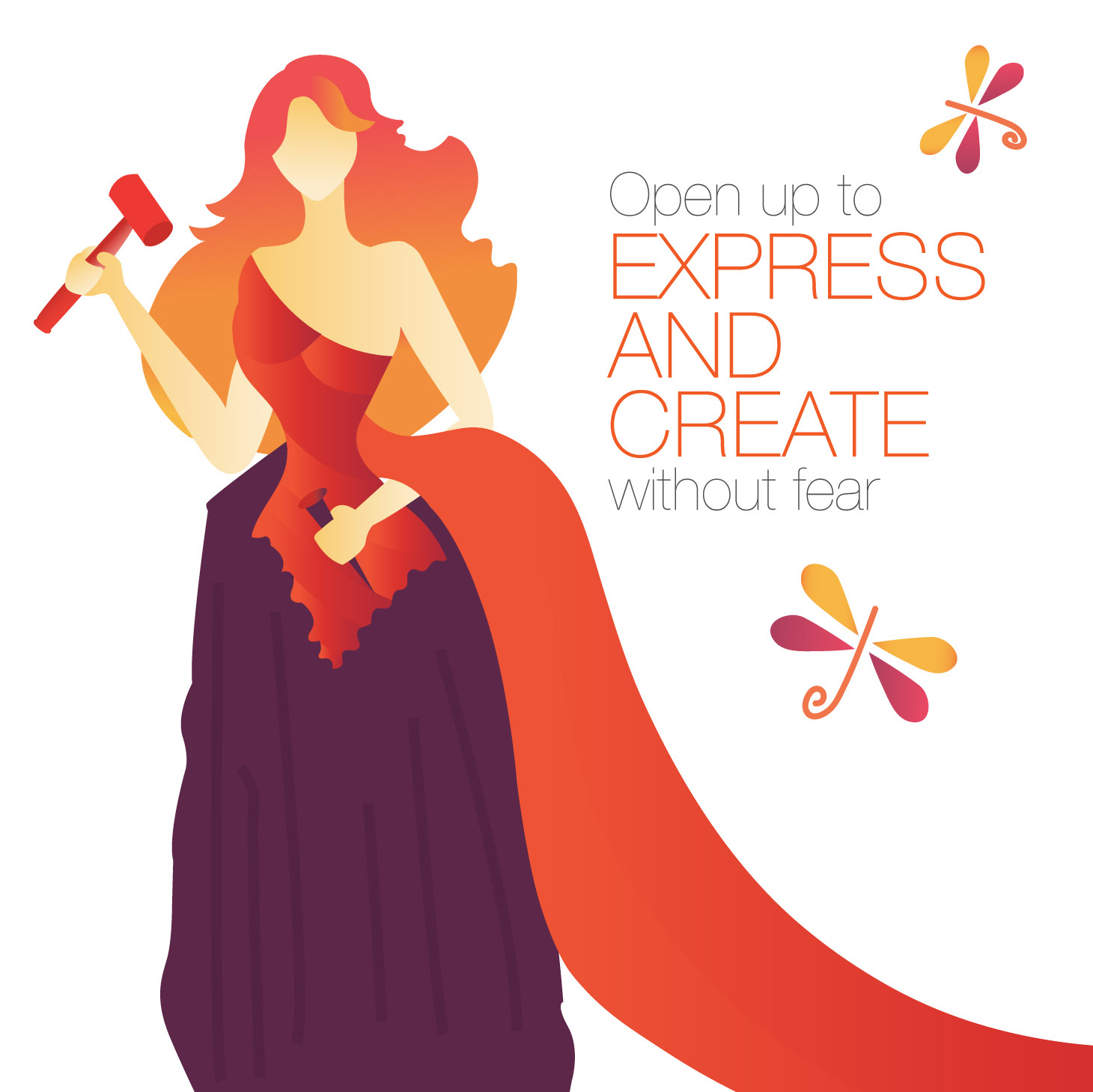 7. Self-awareness and expression
As homemakers, you are more preoccupied with others and their wellbeing that you forget about yourselves. Have you ever stopped to think who you really are? 
Self-awareness helps to know yourself, your personality, skills and talents, to combine and to use them to your advantage and ultimately develop yourself.
You can move away from a tunnel vision to a more optimistic perspective and develop a sense of balance in how you view yourself and how you believe others view you.
When you are self-aware, you develop that sense of independence
where you are open to express and create without the fear of rejection. Take time to invest in your own creative self.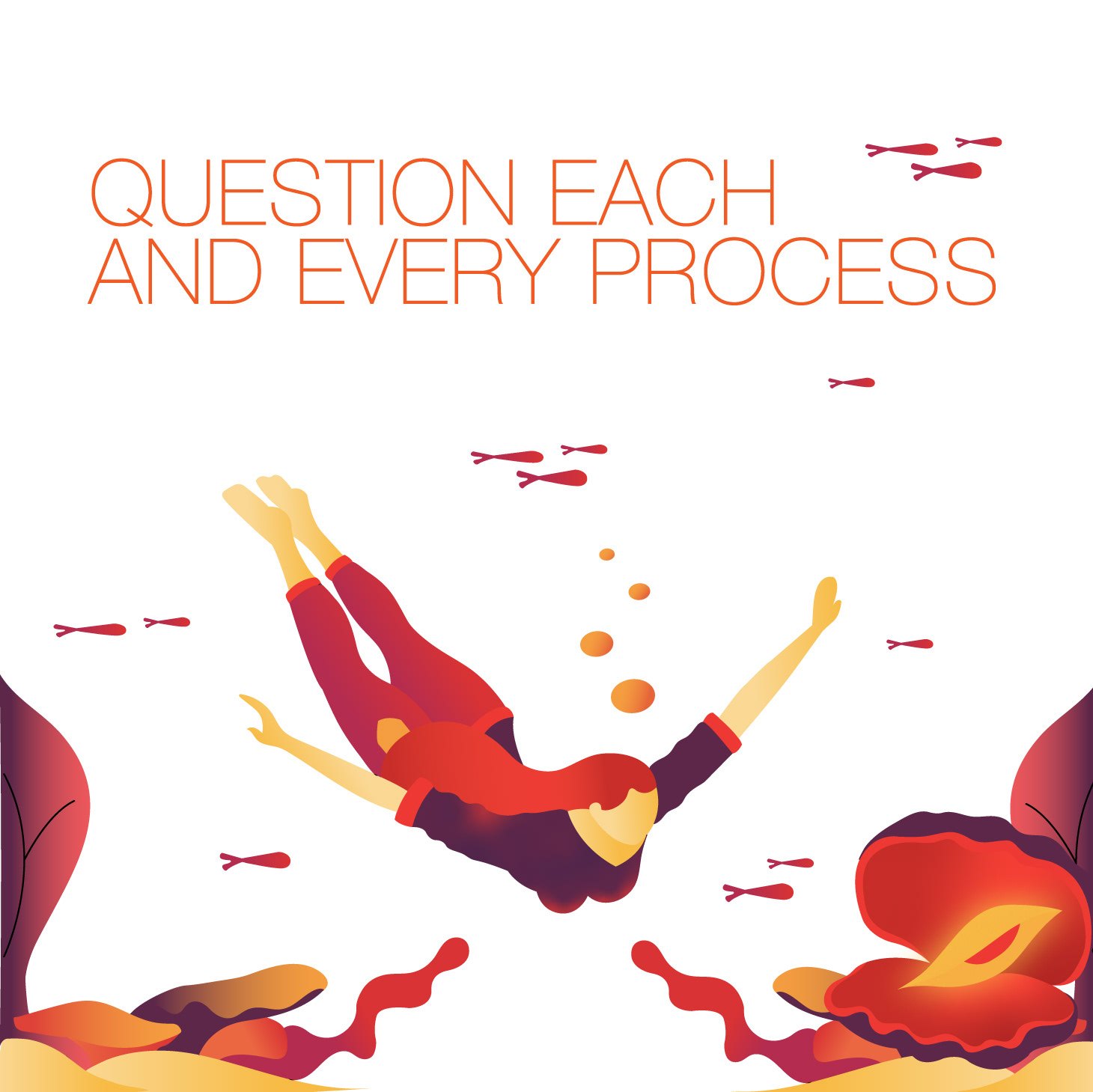 The mundane routines of everyday life can develop habits in you that negatively impact your creativity. Take a step back and look at how your typical day looks; how you can question each and every process to make yourself more engaged and innovative. 

Artpreneur program will help create a more flexible YOU.
We can help you blend well in a creative job which offers you more flexibility than the standard office job. It's a win- win for your career aspirations as well as artistic fulfillment.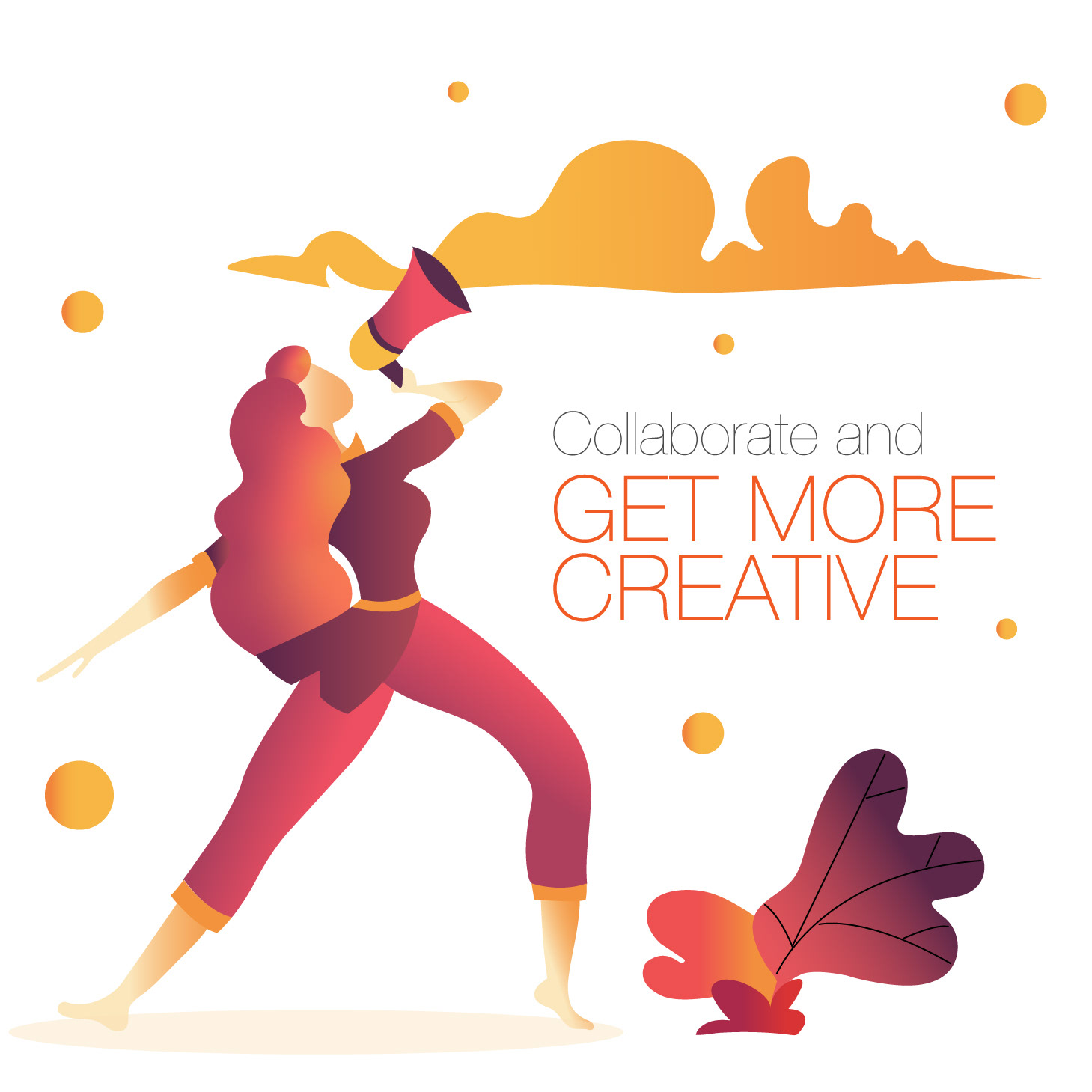 9. Collaborate to get more creative
Being surrounded by people doing the same thing as you creates an instant sense of belonging. The sense of connection felt while exchanging ideas, sharing feedback and more often, simply creating along with them is a joy.  This feeling matters the most when sharing a space without judgment, resentment or any form of negative energy. 
We are proud to share that our Artpreneurs are an optimistic bunch; selfless and creative, helping others climb the ladder alongside them.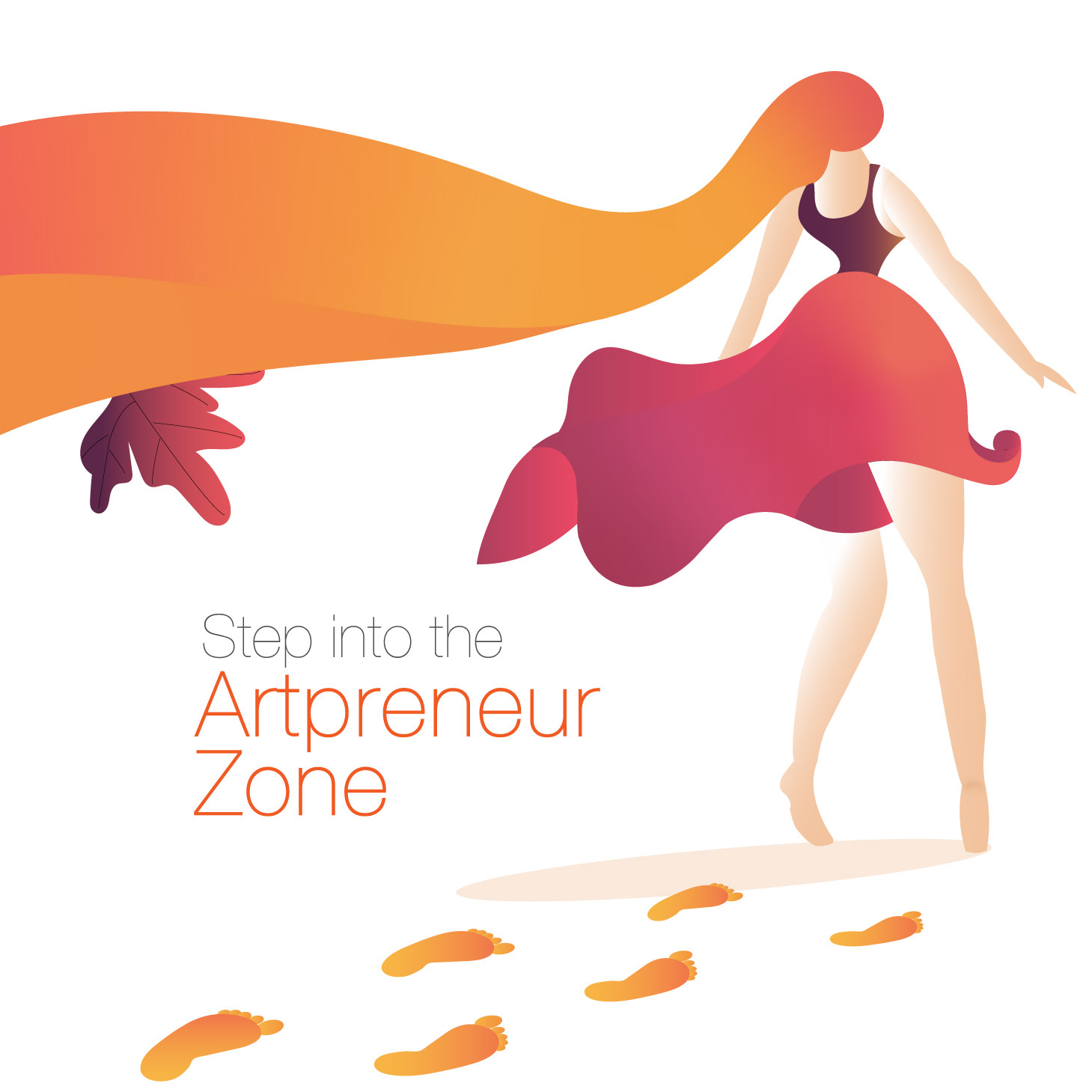 10. Think out of the box and apply to life
Thinking out of the box may actually mean challenging long-held beliefs. Untethered access to a creative outlet will help build your self-confidence and step out of your comfort zone. 
As an Artpreneur, you will always question it before it is done. Only when you begin to question, you will force your brain to think creatively and innovate instead of doing it the conventional way.
Step into the Artpreneur zone and you will realise that each step leads you to something even more spectacular.
We will nurture and help you become the best creative version of yourself. 
Wear your creative crowns and get going! 
Continue to hold the world spellbound with your sparkle! 
Wishing you good luck and happiness always!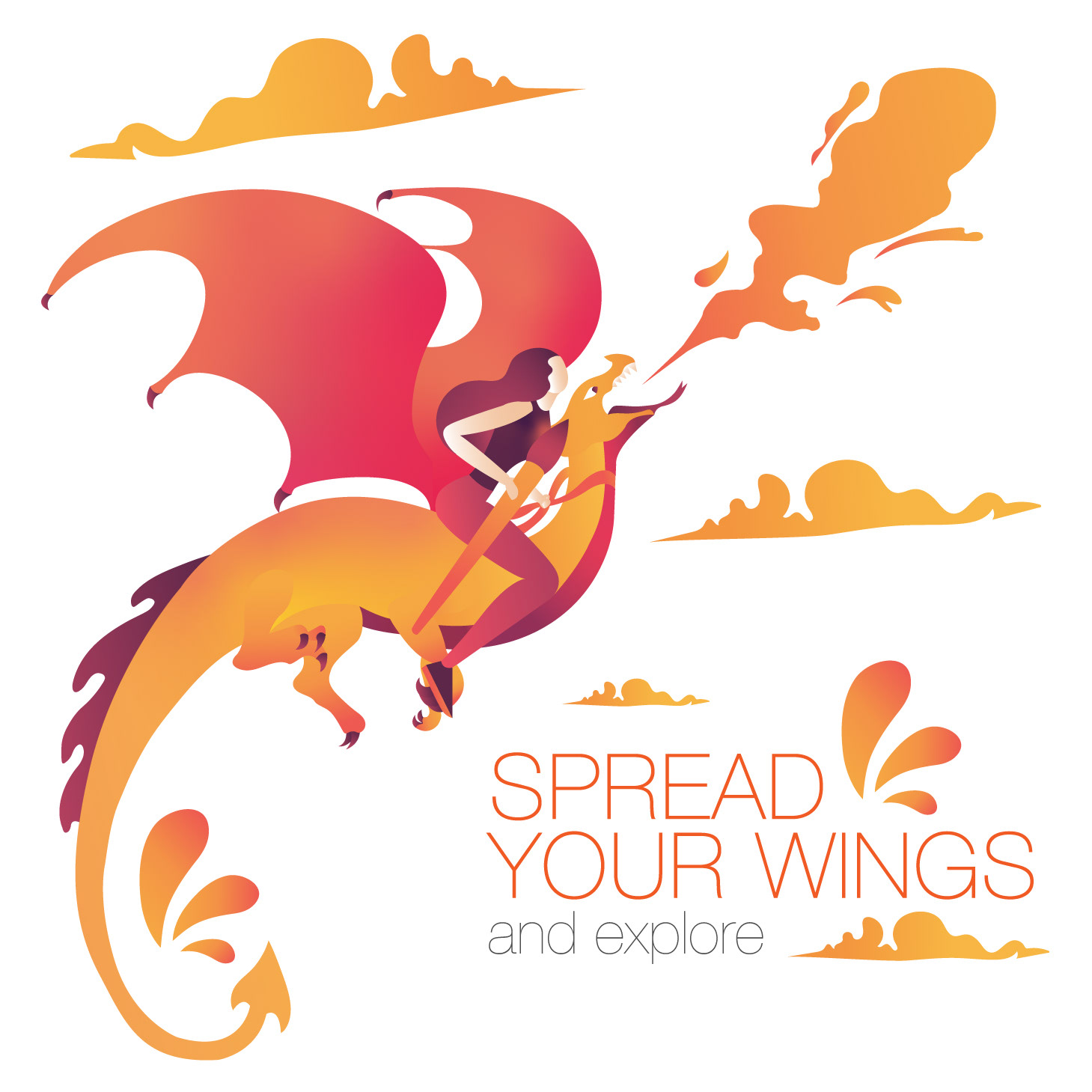 The Realm of Dragonflies, the 2021-22 batch of Artpreneur Program awaits.
Join and let your colours come forth, while you spread your beautifully coloured jewel like wings to explore multiple paths and pursuits in this lifetime.
The classes will commence on 24 July 2021. The online, interactive sessions will be held between 8 AM to 12 PM IST, Monday to Friday.

The registrations will close on June 30th 2021.
To join the Artpreneur Online Program, start by filling out the form. 
Our team will contact you and assist you with the way forward.