1. What sparked your initial interest in the Artpreneur Program?
Ever since I was young, I've had a passion for the creative sector. I've always had a talent for freehand painting and sketching. After completing my B.com degree, I made the decision to enrol in a program that aligned with my interests. Despite my parents' initial reluctance due to a lack of understanding, I pursued the Program anyway.

After working as a bank analyst at TCS for two years, I left for personal reasons. For the next two years, I struggled to figure out what I wanted to do with my life. I desired financial independence, but I wasn't sure how to achieve it on my terms. I checked the Program's admissions status regularly throughout the year, hoping for an opportunity to pursue my dreams.

It wasn't until my friend Vivek and Mr. SCD Balaji sir entered my life that everything changed for the better. With their help, I was able to make my dreams a reality. I will always be grateful to them for their support and guidance. Without them, none of this would have been possible..
2. What were you doing before the Artpreneur Program?
For a period of two years, I worked as a bank analyst for TCS. After quitting my job, I started creating commissioned art, including a mural (wall painting) for fun. I also searched for a job to meet my financial needs, but specifically avoided the IT industry. Despite not being well-paid, I continued doing this work because it brought me happiness to use my passion to earn money.
3. You have always been passionate about teaching. What do you do now?
Yes! During my second year of college, I taught drawing classes to around 30 students. Sharing my knowledge with my fellow students gave me a sense of accomplishment. Since then, I've wanted to pursue this field, but I'm not sure if it will work out or if it's even possible.

When I joined Artpreneur Program, I had my first meeting with Mr. SCD Balaji Sir. I shared everything about myself and my entire life with him. During our meeting, I confessed my strengths and weaknesses and he asked me, "What do you want to become after this Program?"

Initially hesitant to admit that I wanted to be an educator in this field, Mr. SCD Balaji sir made me feel at ease and instilled confidence in me, despite my self-doubt.

Now, I'm proud to say that I'm working as a Graphic Design educator in one of Bangalore's prestigious institutes. I'm confident in what I'm doing and most importantly, I love what I'm doing. I provide my best outputs and updates to students and they are happy and satisfied with my teaching. All of this is only possible because of Artpreneur Program.

Finally, as I said before, I proudly tell people that I am a bold educator.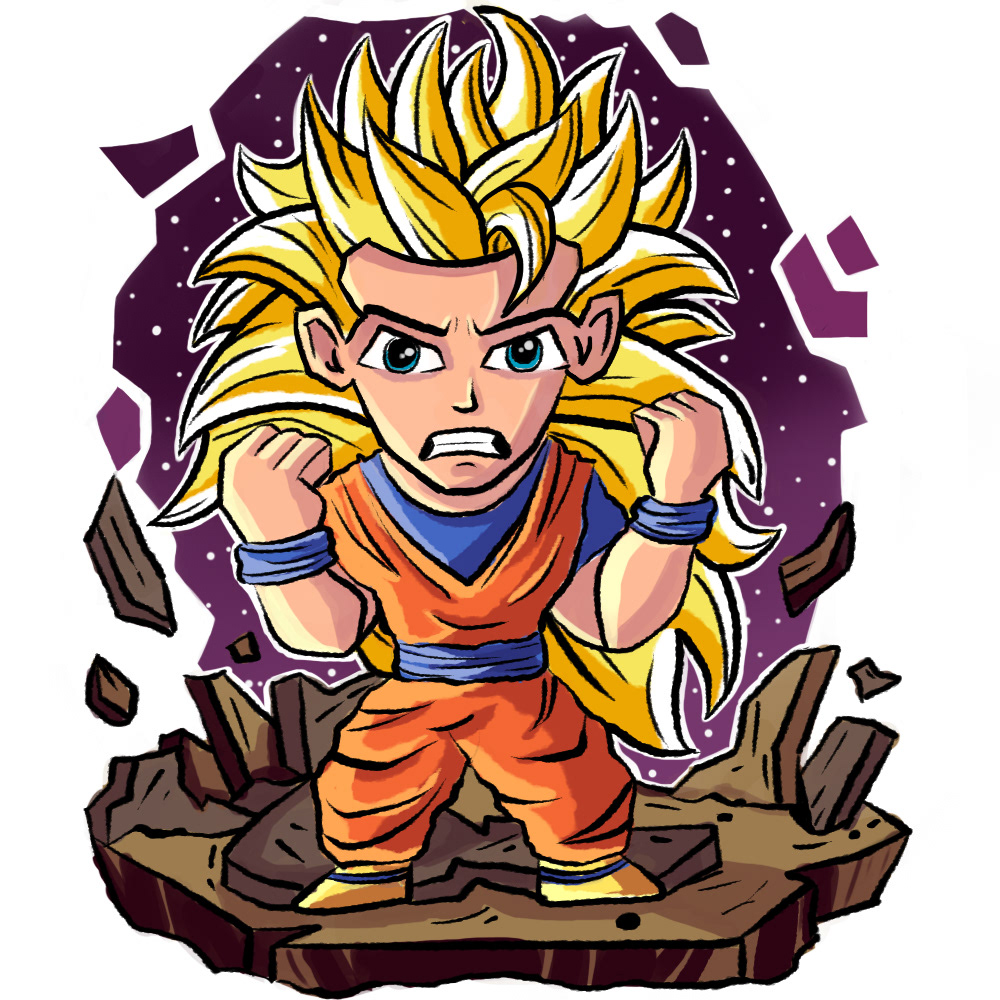 4. As a Graphic Design Teacher, what is your opinion on professional education outside of the Artpreneur Program?
Based on my experience, other programs do not provide a comprehensive understanding of specific software. Instead, they offer only a single path with no options or simply dump students, resulting in inaccurate tracking reports. Most crucially, despite being an offline course, the program lacks organisation.

In Artpreneur Program, students have the option of pursuing their careers in their own unique way. I have not seen such a well-organised Program, let alone one that was available online, in a decade. Artpreneur Program makes all of this possible and I am honoured to be a part of it.
5. What is your vision? Where do you see yourself 5 years from now?
I wish to create more creators and I want to see my students in good positions. Only then will I feel like a proud educator and that I have achieved a good standard in this field.
​​​​
6. How did you overcome the challenges you faced while transitioning into a creative career?
Actually, I was completely blank when I faced my very first batch. I didn't even know where to begin or how to keep the flow going. I'm confident in the software portion, but I was struggling to convey the content in an orderly manner. But the thing that helped me to go further is observing the way our educators handle us and the way they create rapport with students.

In addition, I am pleased to announce that I have introduced the Art Deco art style to the institute where I am currently employed. I held a workshop in my branch and all of my students were pleased to learn something new. I was literally in happy tears when I witnessed the results of my students' attempts. After seeing the outputs of my students, I received a call from my head office in Chennai to train the staff from all the branches in South India. I even shared this with Mr. SCD Balaji sir and my Educator, Mrs. Shruti.
7. How instrumental were the educator and mentor in shaping your experience in the Artpreneur Program?
At this point, I would like to thank my Educator Shruti Dixit, as well as other Educators Vivek, Anish, Akhila, Abishek and everyone else. Last but not least, I would like to thank our dear Mentor Mr. SCD Balaji sir. You all have greatly influenced me and you are the reason why I was able to handle students in a very good manner and give them space to work comfortably.
8. How did the Artpreneur Program contribute to your personal growth and development beyond technical skills?
Artpreneur Program taught me fundamental life lessons about balancing work and properly organising my time as an Artpreneur. It helped me build confidence and break self-doubt and it has been really beneficial in strengthening my confidence and productivity. These abilities have helped my professional and personal development and I am grateful for the thorough education I received through the Program.
9. Do you believe the Artpreneur Program is a worthwhile investment for aspiring artists?
To truly benefit from the Artpreneur Program, you must fully commit without making excuses. Despite distractions and negativity that may surround you, remain focused on your objectives. This dynamic, personalised Program is designed to transform anyone without competition or grading. It is entirely based on your individual goals.
10. What is your opinion of the Artpreneur Program's claim that anyone can master art through the Program?
This Program is for you if you are passionate about art and want to pursue a career in design. Nothing will stand in the way of you attaining your goals if you trust the process and are attentive to your responsibilities. No other program takes the responsibility for and cares for every single student like this one. If you keep to your commitments, devote time, learn with the curiosity of a child, trust and enjoy the process, your path and career will be taken care of by the Artpreneur program.
To Know more about the Program, Please click and explore the below links
Enquire your doubts by filling out the below form,
Our chief program coordinator will contact you through WhatsApp, email or phone call to

schedule a zoom meeting

in your available time mentioned below.
The

Program Coordinator and Mentor 

will brief you on the

Program Orientation, Program Structure, Program Time, Fee Structure, Technical Requirements, Portfolio Mentoring, Career Guidance

, and other topics via a scheduled Zoom audio + screen sharing session.
Thank you for enquiring with us and providing your preferred date and time. Our program coordinator will promptly contact you to schedule a meeting based on your availability within the next 24 hours.
FOR MORE DETAILS ABOUT THE PROGRAM 
CONTACT:
Mr. Vignesh
(Program Co-ordinator)
+ 91 93847 44497
Whatsapp / Call / SMS