Married at a very young age, a homemaker for almost a decade, mother of 2 beautiful kids & a complete amateur in Art. Gowshika got her creative wings from theArtpreneur Program. 
When we saw her illustrations & digital paintings, we were just awe-spired! It didn't seem to be illustrated by an amateur. 
​​​​​​​

When we, Atma Studios, had a conversation with Gowshika, we knew that her journey as a creative entrepreneur is a great inspiration. A solid inspiration for her kids & all the women who want to become something of their own. But, she was clear that her Journey has just begun. 
1. Can you tell us how you got to know about the Artpreneur Program?
I'd say it was purely accidental. And, the Universe dragged and dropped me into the Program. 
I was not into any art form. In fact, I'm a beginner when it comes to Art. I was not even searching for any course at that time. 
When I was reading a newspaper, I found an article about SCD Balaji and Artpreneur Program. Then, out of curiosity, I surfed the website, followed their Instagram page, and glanced at students' portfolios. That's how I came to know about the Program. 
I felt a strong drive within me, although Art was not my area of interest. 
2. What were you working as before joining Artpreneur?
I was a full-time homemaker, and I'm a mother of 2 kids! 
I got married before my 20s. Only after marriage, I pursued a graduate degree through distance education. I devoted all my years to my family and kids. Every now and then, I would engage myself in my husband's business...but it was not full-time.
3. What made you take up this 1-year Program?
I had this notion of doing 'something' of my own right from my school days. Eventually, when I got married, I had to devote my time to my family. 
Of course, I was so pampered, happy and got all those that I wanted. But, the search for 'doing something' didn't stop! The fact was I didn't know what that 'something' was and had no idea how to find it. 
To find it, I tried my hands with various business ideas that I could pursue in life. Fortunately or unfortunately, nothing clicked.
To be frank, enrolling on the Artpreneur program was yet another thing on the list of my business-finding venture. 
Since I was not into Art, I thought I can learn about branding & entrepreneurship and earn money. Initially, my family and friends thought that I took Artpreneur as a hobby. My perspective was just to make money. 
It took me one month of the Program to understand that Artpreneur was an answer to my years-long innate search. 
4. As a mother of two kids, what were the challenges you faced while pursuing the Program? How did you strike a work-life balance?
The transition period from a full-time homemaker to an Artpreneur student was the primary challenge. 
I have two kids, and their routine changed because of my session. It took time for them to adapt to their new routine. The session was not an issue but the time we spent on assignments created a little fuzz within the family. 
Since I didn't have any prior experience in a job, time management was an issue. Thankfully, in the Program, we are trained on how to manage time efficiently. 
When I realized Universe has given me a fantastic platform to grow, I became more passionate & I didn't focus on my challenges. Instead, I tried my best to give my fullest potential. 
If you ask me about striking a work-life balance, I'd say striking balance is always an ongoing process. Each day is different, and the balancing process is also different. 
Work-life balance will always be a work in progress.
5. Apart from technical aspects, what have you learnt from the Artpreneur program?
You know what the best part of the Artpreneur Program is? 
The Journey is tailor-made for its students. 
The Program has so many layers. It took me 1 month just to understand the overview of the Program. But at a certain period, I understood the other layers of the Program. That's when my actual Program started. 
Once I began to trust the process, my real learning began. I learnt Life from Artpreneur Program; I learnt why to live & how to live! I learnt about time & how efficiently I can use it.  
From handling people to situations to interacting with clients to self-validating myself, I got everything from the Program. We can learn life lessons even when they teach us technical things! 
6. As a homemaker, did the Artpreneur program empower you? Are you earning money after the Program? 
It has empowered me in various aspects... emotionally, financially! 
Before Artpreneur, my life was random & my mind was full of unfulfilled desires. Joining Artpreneur showed me my path. I had this quest to do something, and it came true only because of the Artpreneur Program. 
Initially, I lacked confidence. I didn't have any need & courage to interact with the world. I created a shell within me, which I so badly want to break. Usually, I won't talk because I don't know whether my thoughts and words are right or wrong. 
The Program gave me the immense confidence to break my shell, interact with the world & share my thoughts without hesitation. That, for me, is big empowerment.  
Before Artpreneur Program, I didn't know what being independent was. But now, I have tasted my independence.
Regarding money, yeah, I have started taking up projects!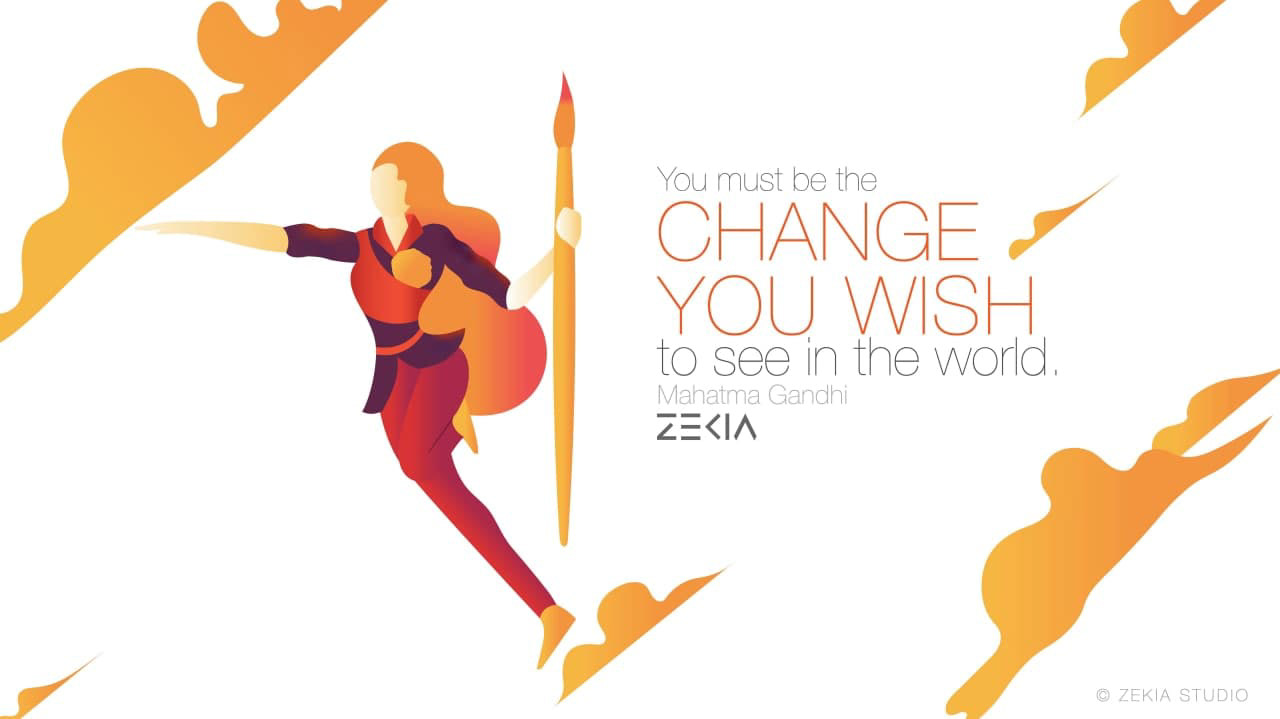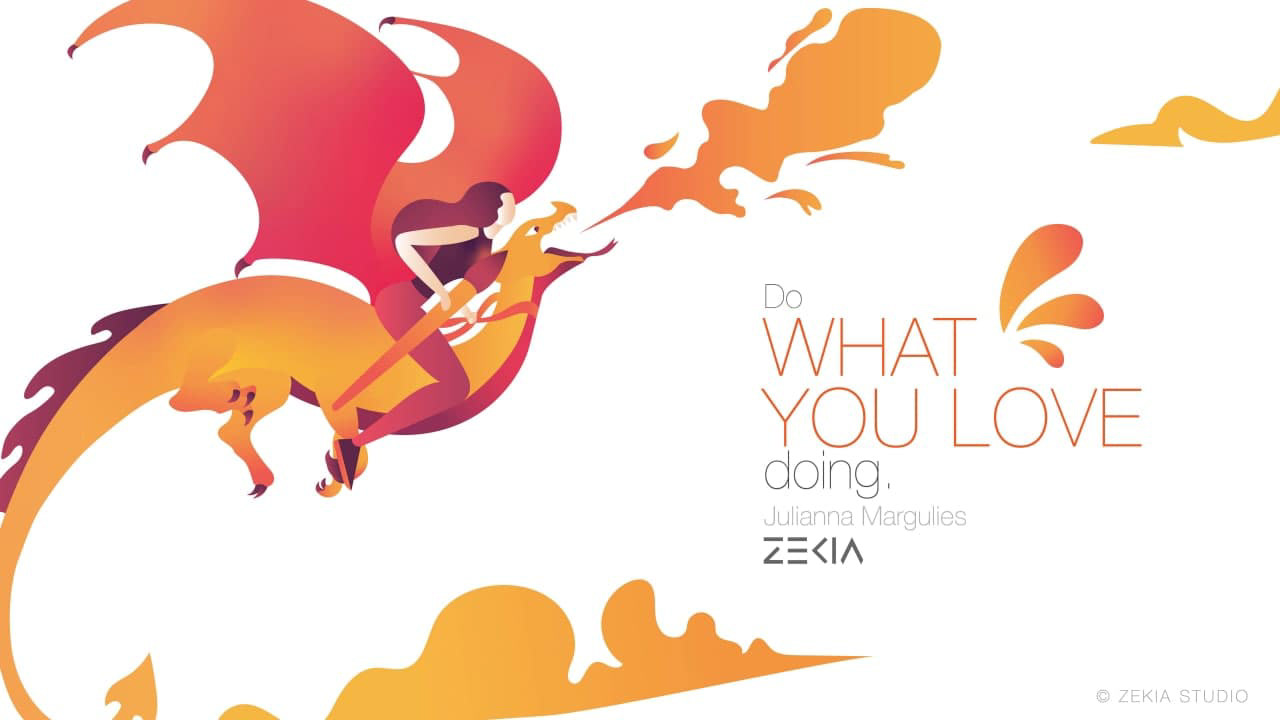 7. Describe your life before & after the Artpreneur program.
Before Artpreneur, I was naive. I felt I was nothing. I lived within my small world... my family, relatives & shopping.
I wasn't sure what I wanted... My life was entirely about others! 
The Artpreneur Program changed my perspective. I found that to be happy, I have to concentrate on myself as well. Now, my focus has shifted. 
I take care of myself, my passion, including my family! Everything Changed. 
I tasted confidence, independence, growth& realized my worth. Others Journey towards their dream, especially the Journey of fellow Artpreneurs, gives me immense inspiration. 
I'm moving towards my dream life. I'm filled with gratitude to even know my Journey has begun. I'm feel very happy & blessed.
8. What does Artpreneur mean to you?
Artpreneur Program means Everything to me! 
I understood myself while taking the Program. I realized by giving up negative qualities, we can gain something large. 
To me, coming this far is itself the biggest achievement. Because I didn't even know my life will be like this! I know there is a long way to go! But I want to cherish my Journey so far. 
This part of life would have been only in my dream without this Platform!
9. How has the relationship between the Mentor and the Artpreneur community been after the Program?
I want to thank Mr.SCD Balaji and Mr.Abhishek for mentoring us! 
The value of the Program that Balaji offers is more than the course fee. It can't be measured! 
His vision, passion & responsibility has made him train amateurs & build a commune that is simply beyond words. 
The community in which I'm a part is indescribable in words! It took me time to realize the value of commune. 
A non-judgemental community where you can be yourself, where everyone inspires you, gives a lot of freedom is hard to find. People here treat everyone the same irrespective of any aspects. There is something in our Artpreneur community that can't be replicated in any way! 
10. Would you recommend the Artpreneur program to others? Why?
That's a stupid question! Who wouldn't recommend Artpreneur after going through the Journey? 
I will recommend it to anybody who wishes to transform themselves, grow professionally & personally. Especially homemakers… 
I have interacted with many homemakers. At one point, almost all have said that they want to break their shell & want to earn their recognition. They long to do something for themselves. But, they are not aware of their path. 
I have found mine & I want others to find their path too. I want them to be as happy & as independent as I am. 
Artpreneur Program is such a wonderful platform. All they need is the drive to do. Everything else will be taken care of by the Artpreneur team. 
A word to people looking to join the Artpreneur program...
JUST TRUST THE PROCESS & JUMP.
Artpreneur Program is the place I was reborn. If you are someone who is looking to be born again internally, you should join Artpreneur. 
It's from my experience. After the Program, you'll realize that learning technical aspects, earning money is the secondary benefit you got from the Program. 
You'll learn how to live and how to discover your dream. That's something no other platform will teach you. The Journey is intense. It turns life upside down! 
To Know more about the Program, Please click and explore the below links

Enquire your doubts by filling out the below form,
Our chief program coordinator will contact you through WhatsApp, email or phone call to

schedule a zoom meeting

in your available time mentioned below.
The

Program Coordinator and Mentor 

will brief you on the

Program Orientation, Program Structure, Program Time, Fee Structure, Technical Requirements, Portfolio Mentoring, Career Guidance

, and other topics via a scheduled Zoom audio + screen sharing session.
Thank you for enquiring with us and providing your preferred date and time. Our program coordinator will promptly contact you to schedule a meeting based on your availability within the next 24 hours.
FOR MORE DETAILS ABOUT THE PROGRAM 
CONTACT:
Mr. Vignesh
(Program Co-ordinator)
+ 91 93847 44497
Whatsapp / Call / SMS