The greatest gift is to learn from experiences of those who faced challenges and overcame them to accomplish extraordinary things. Through the HOPE edition illustration, derive inspiration from these women who faced every hurdle and still worked to embrace their dreams. They are admired for their courage, noble qualities, wisdom  and will be beacons of hope.
Elongated eyes, solid natural shades of colours, expressive features, great details, there is a lot to learn about Pattachitra, one of the oldest and most popular traditional art forms of India.
Akka Mahadevi was a 12th Century Indian poet and saint. One among the finest devotees of Lord Shiva, she gave up her social position for the company of the Divine and walked sky clad covered only in her long tresses. Being an icon of courage she struggled to bring forth the right of every soul to experience and delve into the Divine.
Cleopatra VII Philopator, the beautiful and charismatic Egyptian queen, was an epitome of intelligence, courage and leadership. Well known as the most beautiful woman in the history, she was also a brilliant and famous female ruler.
After suffering a road accident and numerous surgeries in her teens, Frida Kahlo started painting her unique self portraits depicting the nightmarish reality she was experiencing. Her extraordinary life story has left us lessons of perseverance, service, determination, compassion, inclusion, and the ability to change the world.
Helen Keller has shown unflinching determination throughout her life by rising against any challenge posed by deafness and blindness.  The 20th century humanitarian, educator and writer strived her entire lifetime to put her beliefs into action for the upliftment of the blind people and also tackled various other socio political issues.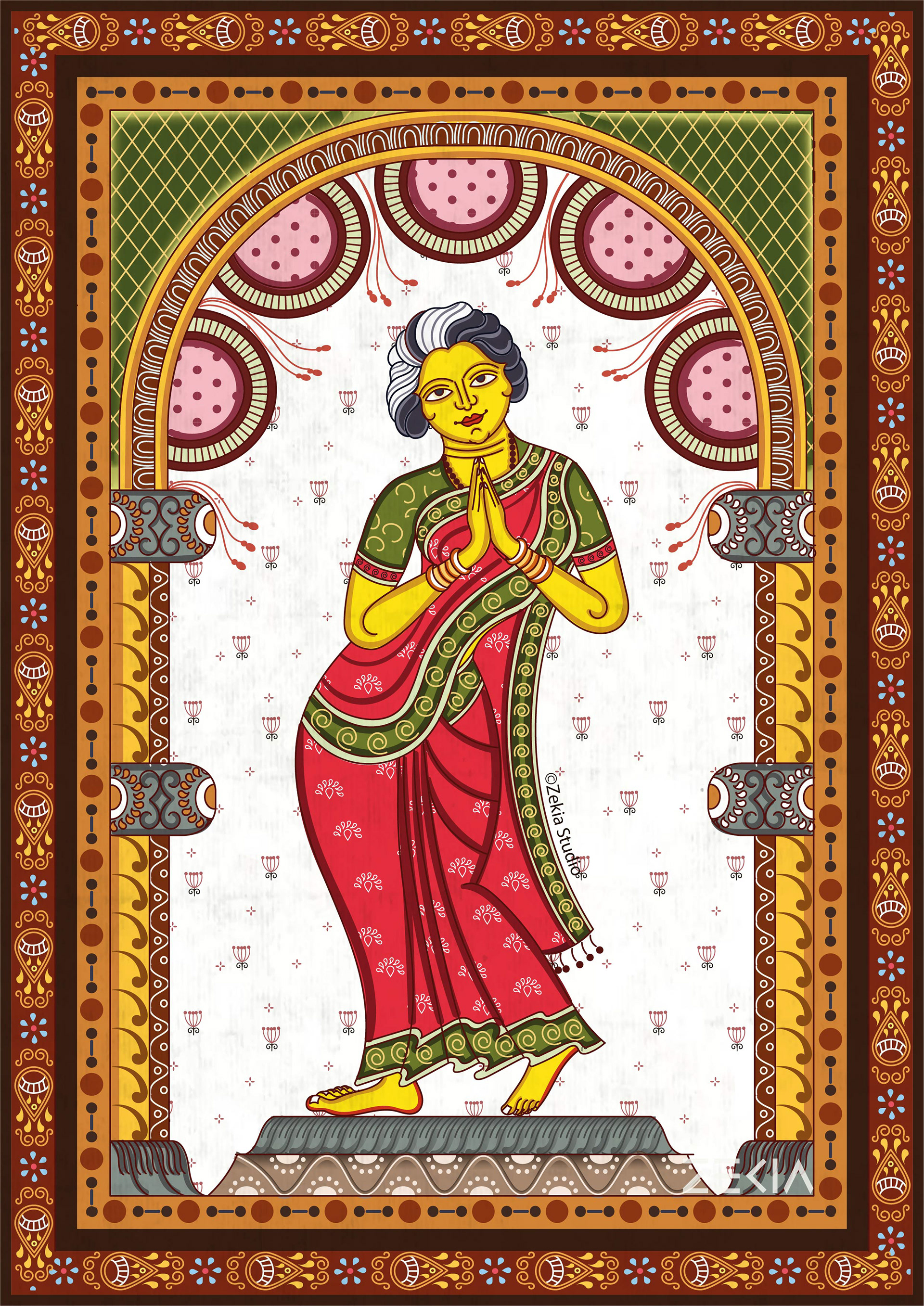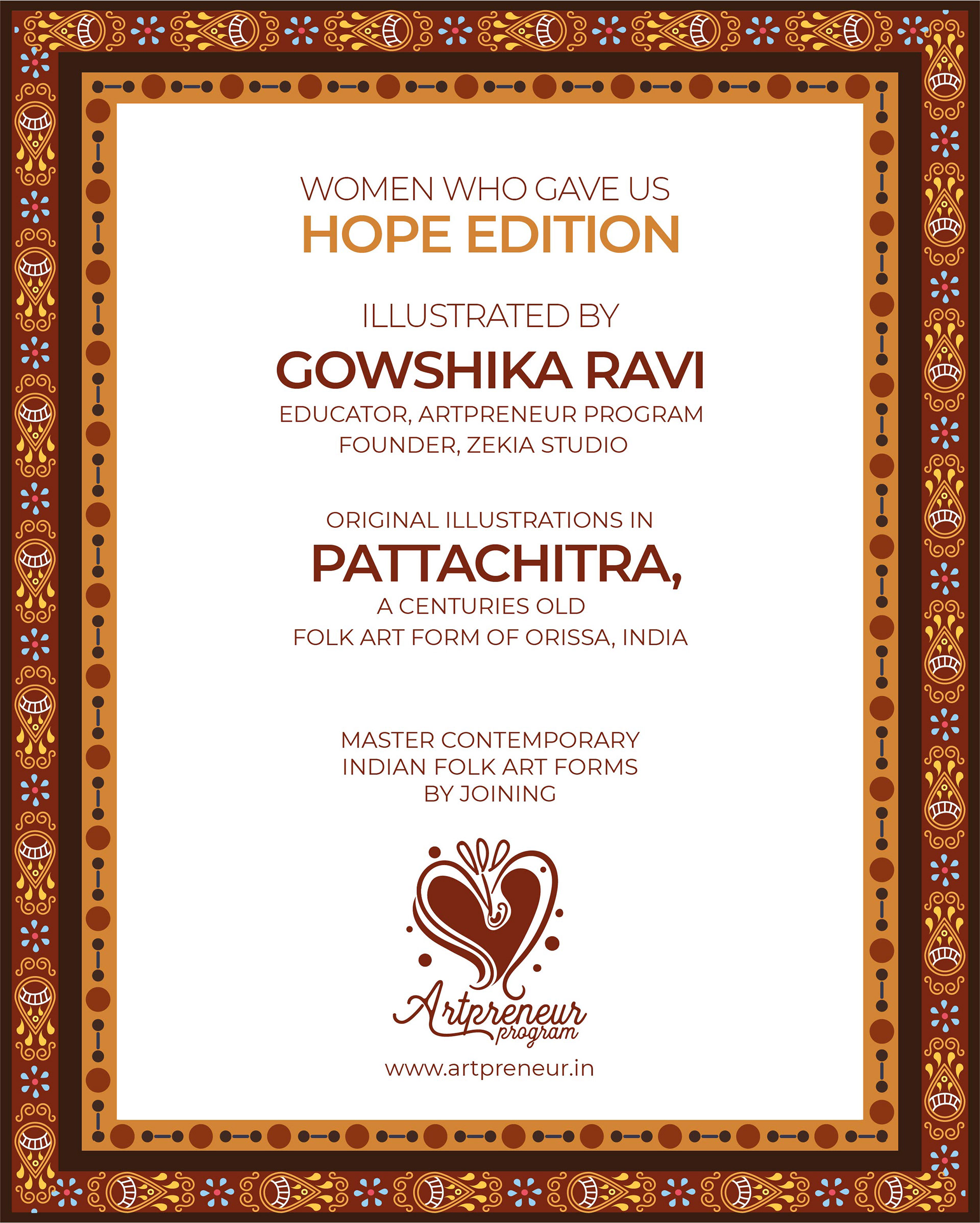 Indira Gandhi, born and raised in an atmosphere of nationalistic fervour, was a righteous leader India needed at that time, . She made tough choices for guaranteeing a strong and secular India. Her political life was a testimony of power, shrewdness, courage and hope.
Joan Jett stands among the passionate and zealous  Rock singers of America. She was brave enough to chase her dreams as herself, and her action is a reminder to women all over the world that no matter who we are, we are enough. At a time when equality and women's empowerment were merely arbitrary concepts, Joan Jett proved everyone wrong.
Kalpana Chawla was the first woman of Indian lineage to travel into space. Having hooked with the celestial world, she moved to United States to pursue her Masters in Aerospace Engineering and she engaged herself in history making space missions. She not only self motivated herself  but also inspired many to chase their dreams.
Pakistani schoolgirl Malala Yousafzai raised her voice for the education of thousands like her. She came into the limelight in 2009 when she wrote a BBC diary about life under the Taliban. After she recovered from being shot by the militants she continues to aspire by her campaign for girl's educational rights.
Mary Kom, not only became the National Boxing Champion 5 times, but also achieved great heights in athletics. She is a true inspiration by breaking the general stereotype that was imposed on women through her grit and determination.She was an exemplary woman, who showed courage and faced everything in her life, fearlessly.
Mother Teresa,  an Albanian born Roman Catholic nun who devoted her life preaching the message of compassion, selflessness, peace was  a ray of hope and life to millions of the poor and the needy around the world. Her selfless charitable work made her an inspiring and influential figure.
Saalumarada Thimmakka, the 106 year old environmentalist, dedicated her life to Mother Nature. She has selflessly planted 8000 trees to protect the environment besides all the twists and turns through her life. Honouring her unwavering efforts she has been bestowed with the prestigious Padma Shri and many other awards and titles. The enormity of her confidence and enthusiasm motivates others to follow her path.
Sarla Thakral lived her dreams in the skies for she was for the first female pilot of India when she was just 21 years old. She wore a saree to the cockpit signifying that women empowerment does not need change in style choices. She inspired every woman by living every phase of her life perfectly  despite the ups and downs of her life.
Velu Nachiyar, popularly known as Veeramangai, is remembered for her valour as the first queen of Tamil origin to fight against the British. She was an exemplary woman, who showed courage and faced everything in her life, fearlessly.
Yoko Ono Lennon is a Japanese multimedia artist, singer, songwriter and peace activist. Unaltered by her husband Lennon's tragic demise, she recommenced exploring new directions in art and life.  Her masterpieces of art like the Wish Tree, the Peace tower and many more motivate everyone to follow her footsteps.