'Thank you' is a magical word which creates magic in our day to day life when we use it.
When we realise the magic it does in our lives, we spread positivity with everyone.
This story is about a cute little boy who loves to say 'Thank you' in all the moments
of his day to day life.
Please order your ebook copy on amazon:
FRONT PAGE                                                                                         BACKPAGE
SCENE 1: "Thank you god for this new day."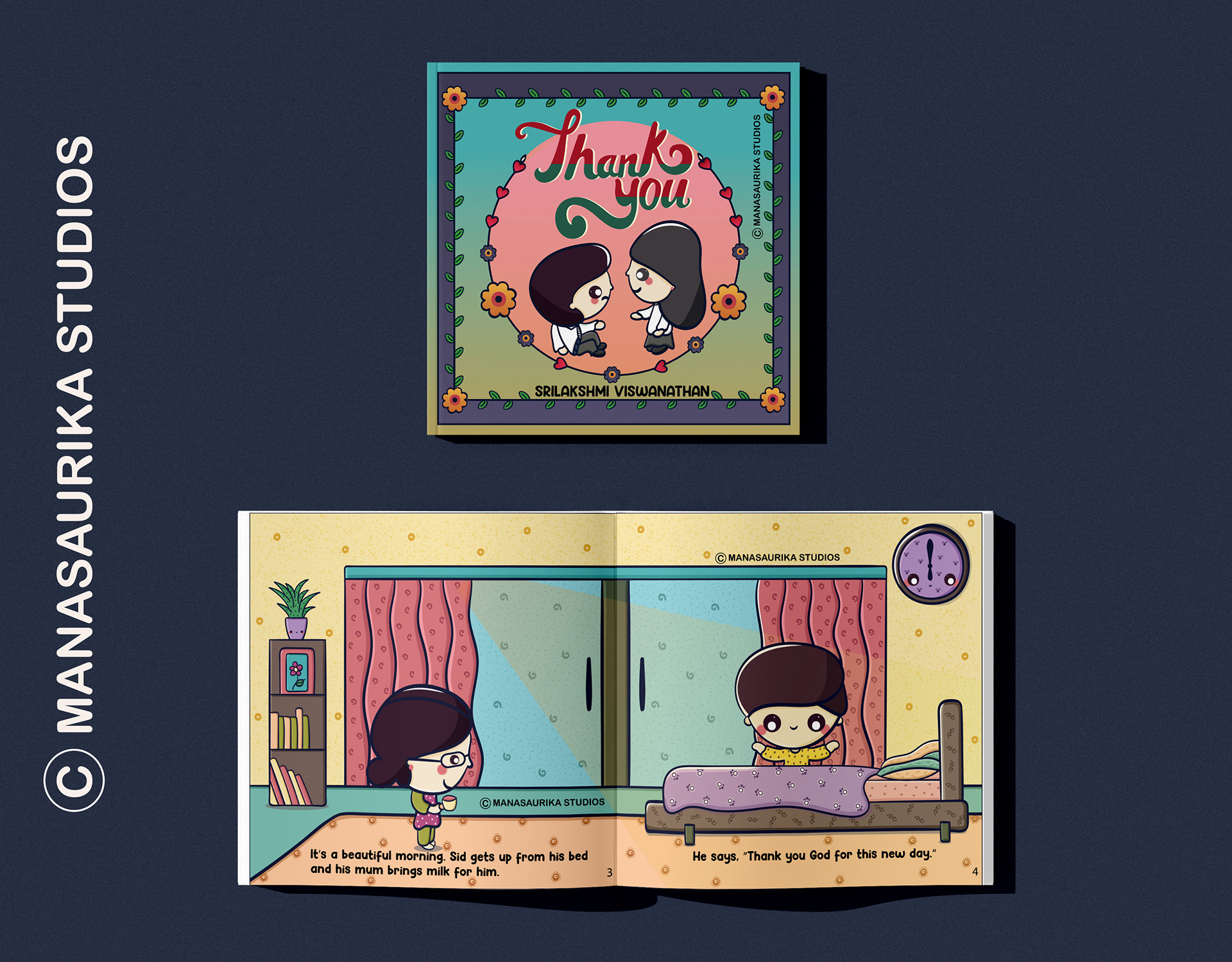 SCENE 2: "Thank you mum for giving me delicious and healthy breakfast."
SCENE 3: "Thank you driver for taking me to school safely."
SCENE 4: "Thank you teacher for giving me yummy lunch."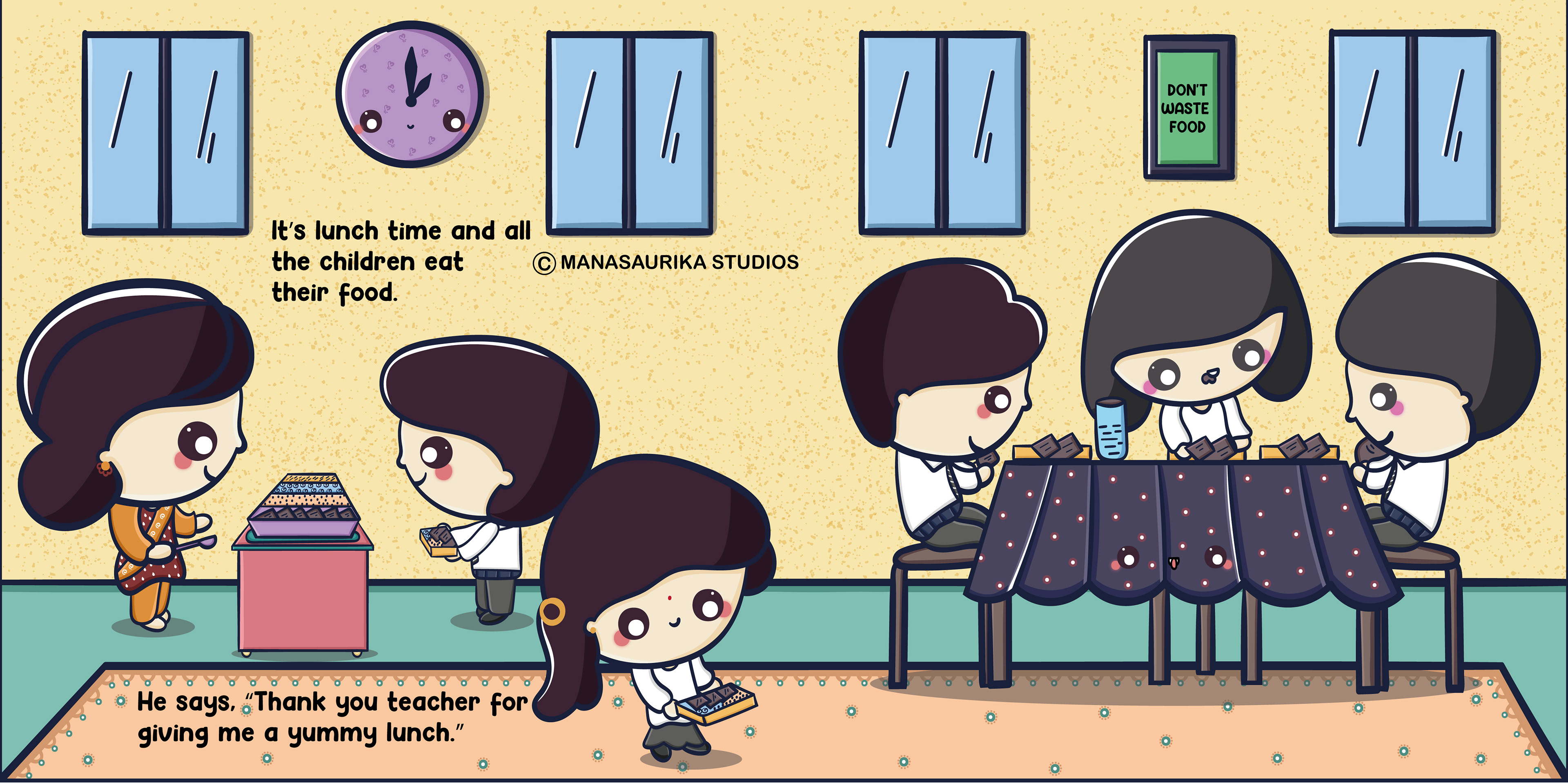 SCENE 5: "Thank you Sheela for helping me."
SCENE 6: "Thank you teacher for the lovely day."
SCENE 7: "Thank you shopkeeper and thank you mum for getting me a new toy."
SCENE 8: "Thank you dad for keeping me safe with my knee pads."
SCENE 9: "Thank you dad for giving me my daily savings money."
SCENE 10: "Thank you God for a wonderful day. Good night."
Hope you all like it. Kindly provide your comments and feedback. 
Many thanks in advance :)