She knew Art is her passion, but she didn't know the right path to make it her profession. 
We, Atma Studios, had an in-depth conversation with Vinodhini Durai to understand her journey from an amateur to a Creative Entrepreneur. Having searched for the 'right design program' that will help her pursue her passion, Vinodhini shares her overwhelming experiences from her Journey as an Artpreneur. 
When we had a chance to look at her design projects & portfolio, we thought nothing but to share her story with the world… especially to amateur artists aspiring to build a career in Art!
1. Can you tell us how you got to know about the Artpreneur Program?
I came across an invitation designed by Mr. SCD Balaji accidentally. I found it very interesting, as it was so beautiful & unique. It took me to the Quirky invitations website. From there, I stumbled upon the Artpreneur Program.
When I went through the website, suddenly, I had this drive within me. I felt this is where I belong. I immediately contacted the team & joined. 
It was very organic. No one suggested.
2. What were you working as before joining Artpreneur? Also, tell us about your art journey.
I started drawing from my childhood. I was always doodling something or the other. It gave me a sense of bliss & peace. Since I found myself so passionate about Art, I even thought of pursuing Art as my profession. 
I ended up attending Engineering College due to some situations. Even though I performed well in my studies & got a good rank, I always felt a gap. I even used to cry often for not pursuing Art.  
I knew I don't belong there. So, I started searching for design colleges, courses on the internet. I used to surf design programs every single day of my college life. 
Finally, I found Artpreneur Program when I was in the final year of my Under Graduation. 
I was still a college student while joining the Artpreneur Program.
3. What made you take up this 1-year Program?
I didn't think anything about the time when I found Artpreneur. 
I was already in & ready to spend any number of years learning in the Artpreneur Program. My inner drive was so intense that I thought nothing but joining. 
​​​​​​​

I always say the curriculum is to be taught for years. It covers vast modules & we can go deep inside every module. I remember asking my Mentor whether he will provide this course for 4 years.  
4. Why you preferred Artpreneur Program to other design schools & programs? Do you regret not joining a design school? 
No, I don't regret not joining a Design school. I'm happy that I didn't enrol there. 
I have surfed a lot about various design programs & have gone through their curriculum as well. Also, I have friends who are pursuing their design course in such colleges. There are 2 aspects that I was not convinced about. 
Almost all the design schools have a set of the filtration process, like exams & interviews. 
In most parts of Indian schools, Art comes under the hobby section. In that case, most of the students who are curious about Art are complete amateurs. 
But, to crack a design entrance, we need the coaching and skill that they expect. I felt those design colleges takes skilled students & teach them a mastery level course.
I felt it was like a sophisticated course & to invest a lot of money.  
Even if we invest years and money, I couldn't see many students' portfolio from those colleges. We can understand an education only by looking at its output. 
It was seriously demotivating for me. 
But, the first thing I saw in the Artpreneur Program was its Students' portfolio. Most importantly, those works were done by amateurs, but they didn't seem so!
I think that is the difference between Artpreneur Program & other Design schools. 
Artpreneur Program take amateurs. All they wanted from the students is passion &mindset to learn. 
5. Apart from technical aspects, what have you learnt from the Artpreneur program?
I learnt discipline from the Program. They won't teach us, but the course structure will make us disciplined person. I also learnt to schedule & manage my time and prioritizing my tasks as a part of the Program. I became more self-motivated & confident.
6. We know Art is your passion. Are you making money out of your passion? What do you do now?
When I started as a student, I didn't think about earning at all. I was only focused on learning. At one point in time, I understood that people judge my skills with the money I make. My portfolio, skills, and what I learned from the Program were evaluated by how much I earned. That's when I thought that I should earn. 
Once I completed the Program & started my portfolio, I got many branding and illustration projects organically.
7. Describe your life before & after Artpreneur Program
Before Artpreneur Program, my mind was haunted by my past memories & challenges I faced since my childhood. Even completing school & college was way too challenging for me. So, I was a person who had these negative vibes. I lived a life that I didn't enjoy much. My life was completely uncertain, with unpredictable challenges always. 
My journey as an Artpreneur transformed my life. 
I didn't even have time to think about my past & eventually, I forgot it. I became positive & my mind was clear. I discovered my purpose & destiny. Everything fell in place after the Program. 
The Program gave me the Wisdom to face anything, even when things fall apart.
8. How would you describe the return of investment from the Program?
By ROI, I can understand what you ask... but I want to reply from my heart! 
If you ask me what Artpreneur Program gave me, I'd say 'what it didn't give me?'.
I'm happy 24/7. That means my life is going great in all aspects. 
I couldn't even think in terms of ROI. Because this course gave me everything. I'm living my passion, making a living out of it & I'm blissful. More than building a career & achieving financial stability, the Program transforms you.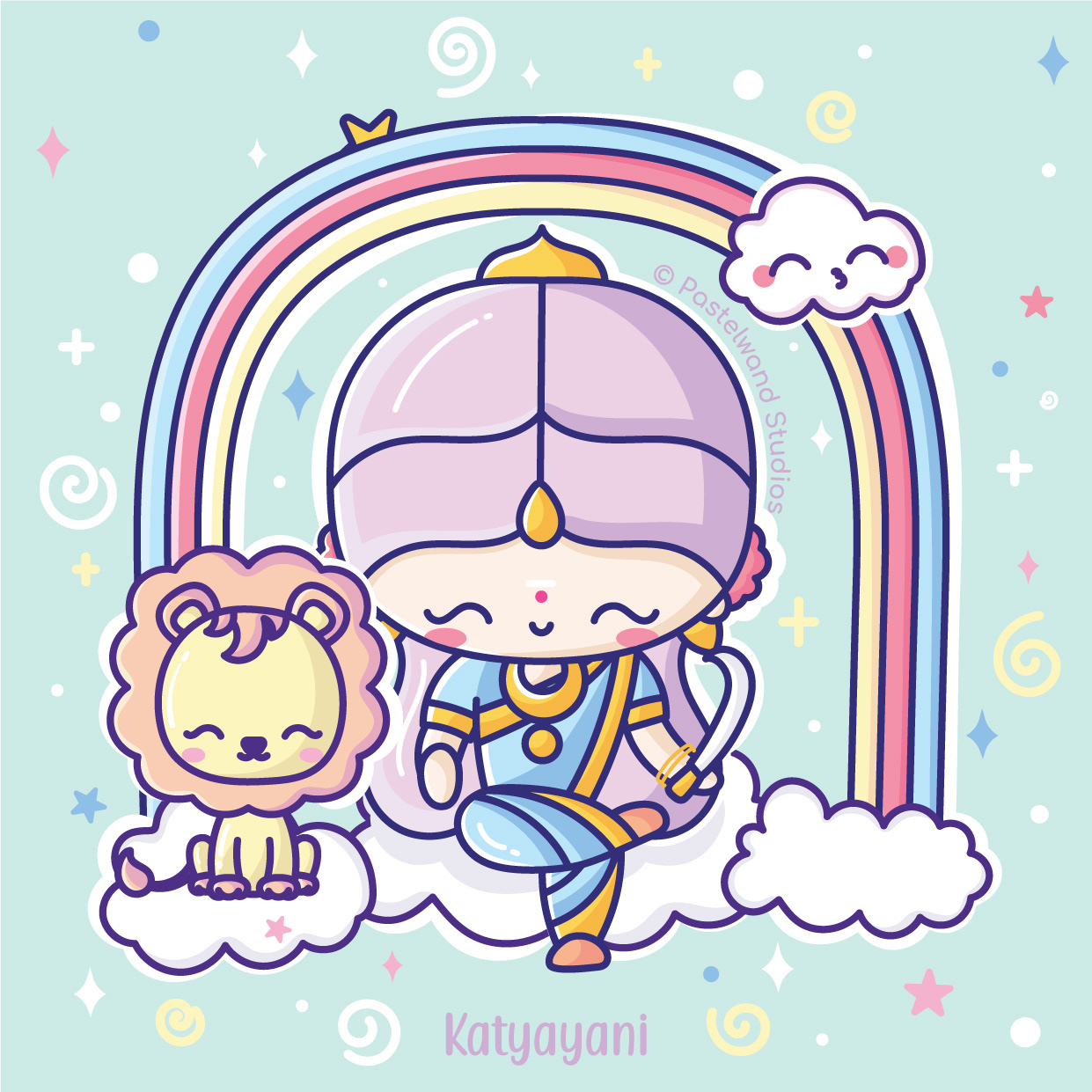 9. How has the relationship between the Mentor and the Artpreneur community been after the Program?
Mr. SCD Balaji is a Modern Guru, I'll say! 
He is everything. I call him anna! 
Mr. SCD Balaji is a Guru, mentor, father figure. He is a real teacher who finds our inner capability that even we don't know about ourselves. He takes responsibility for his students.  
Artpreneur community is a different world that no one can understand from the outside. I usually think that, if all people be in this world, everyone will be happy. 
For me, Artpreneur is my everything. My Home. The place where I belong. A perfect world for those who want to be creative. 
A place that can't be described with words. It's so precious!
10. Would you recommend the Artpreneur program to others? Why? Also, what would you say to people looking to join the Artpreneur program? 
I will recommend the Program to people who want to discover their Vision, purpose and people who feel lost in their career path. This is the Program especially for people who love Art but are afraid to pursue it. 
If you have decided to join, then don't give it a second thought. Unless you have an inner connection with Art or design, you'll not think about joining this Program. 
Don't fall prey to logical questions. Researching is fine, but don't change your decision, considering other's judgements. 
If your heart says it, join it. Just trust your Artpreneur Journey and the process. When you experience the journey without any judgements, everything will fall in place.
To Know more about the Program, Please click and explore the below links
Enquire your doubts by filling out the below form,
Our chief program coordinator will contact you through WhatsApp, email or phone call to

schedule a zoom meeting

in your available time mentioned below.
The

Program Coordinator and Mentor 

will brief you on the

Program Orientation, Program Structure, Program Time, Fee Structure, Technical Requirements, Portfolio Mentoring, Career Guidance

, and other topics via a scheduled Zoom audio + screen sharing session.
Thank you for enquiring with us and providing your preferred date and time. Our program coordinator will promptly contact you to schedule a meeting based on your availability within the next 24 hours.
FOR MORE DETAILS ABOUT THE PROGRAM 
CONTACT:
Mr. Vignesh
(Program Co-ordinator)
+ 91 93847 44497
Whatsapp / Call / SMS