A young man with a lot of creative ideas and the zeal to start something of his own landed in MBA Progam in an University of his choice. But he dropped the MBA Program midway and chose to become an Artpreneur and to pursue his passion.
Atma Studios met up with Mr.Vivek, an Artpreneur and the Founder of Whimsgic Studio to discover how Artpreneur has shaped Vivek's life in just a year and what he has to share for aspiring Creative Entrepreneurs.
1. How did you get to know about the Artpreneur Program?
I got introduced to Artpreneur program through a friend who is an Artpreneur himself. When I first saw the Program's Instagram handle, I felt that it was some kind of creative zone and started following the page. But later, it changed my entire perspective of how a creative journey would look like.
2. What were you working as, before joining the Artpreneur Program?
I was pursuing MBA in Leadership and Management. Along with that, I was interning with a Gaming company. 
​​​​​​​
3. What made you take up this Program?
From the earlier phase, I was clear in my mind is that I wanted to start something on my own – something related to the creative industry. When I came across the Artpreneur Program, I had an instant belief that this Program could show me the roadmap. 
When I had a chance to interact with Mr. SCD Balaji, he explained how the industry worked and the possibilities. I chose to join the Artpreneur Program right at the moment. 
4. What made you to dropout out of MBA and choose Artpreneur Program? How did your parents react?
While joining the MBA, I expected that they would teach me the stuff that would help me to start something on my own. But the reality was very different and that did not make any sense to me, and it further upset me. 
I lost my hope there. I wanted to cling on to something else to hold my love for art  and entrepreneurship. That's when I came across the Artpreneur program. I chose to become an Artpreneur and dropped out of the MBA Program.  I realized that Artpreneur Program would pave a path to my vision. 
Dropping out of MBA and choosing the Artpreneur online Program was a terrible decision for my parents. They did not accept and reacted as most of the Indian parents would do. They believed that for becoming an entrepreneur, everyone need an MBA. They were utterly skeptical about my decision with zero hope on me.
5. You have always aspired to be an entrepreneur. Did Artpreneur change your beliefs about doing business?
People always said that entrepreneurship is tricky and stressful. 
Internally I had this notion that you can run a successful business by being straightforward and at ease. I lacked the right guidance. When I met Mr. SCD Balaji, I was in super awe that he was actually living a life like that. He runs 3 successful creative brands at ease, stress-free. He did not tell things, but he was actually doing it. Artpreneur shattered my belief system about Entrepreneurship completely.
6. What do you do now? Are you making money after completing Artpreneur program?
I have launched my service brand called "Whimsgic Studio", a full-fledged Branding studio. I am in the process of starting my Merchandise Brand called 'Lovlusion'. Also, I am sharing  wisdom and art through Imagineers Program. Down the line, I am planning for podcasts and several exciting stuff! 
Yes. I started earning even during the last few months of the Program. I was able to take back 2x of my investment in 8 months.  
​​​​​​​
7. Apart from technical aspects what have you learnt from Artpreneur program?
There are many! To mention a few, I have understood the business aspect of the creative industry. The process from Artpreneur program has taught me about Time management, prioritizing tasks and improving productivity. 
Artpreneur has taught me to empathise with fellow beings, client and my team. I developed my communication skills, teaching skills through Artpreneur program. In terms of creativity, the process has equipped me to brainstorm quickly and effectively. 
​​​​​​​
8. Do you regret dropping out from MBA for Artpreneur? How do your parents respond now?
Absolutely not. I did not even think about the MBA, even for a second. The Artpreneur Program offers more practical and tangible things. 
Oh God! My parents and their response has been a total flip-over. They started understanding and respecting the creative industry. They have eventually developed hope on me when they saw my works, projects and when I started to actually earn out of them.
9. Describe your life before and after the Artpreneur program.
Before Artpreneur, my life was scattered, with many visions, jumping and changing every week. I would have a lot of ideas, plans and dreams but would never execute. I was also a procrastinator. 
Artpreneur gave me clarity on my Vision. Mr. SCD Balaji and the process he gave through the Artpreneur Program helped me pave the path and a clear roadmap. I started respecting time. Everything in my life aligned with my vision - the creative tribe, people, things, time management, whom to speak when to speak, everything happened simultaneously. 
​​​​​​​
10. What is your relationship with the Educator Mr. SCD Balaji?
I try not to become emotional here. I feel Mr. SCD Balaji is like my brother, father, Guru, friend, Personal mentor and he plays many other roles... He is my Creative Business Guru.  
​​​​​​​
11. What does Artpreneur program mean to you?
I am entirely a different person after the Program. It made me feel like a creative warrior. Once someone pursues the Artpreneur program, he would be very adept at dealing with challenges . Artpreneur makes Creative warriors.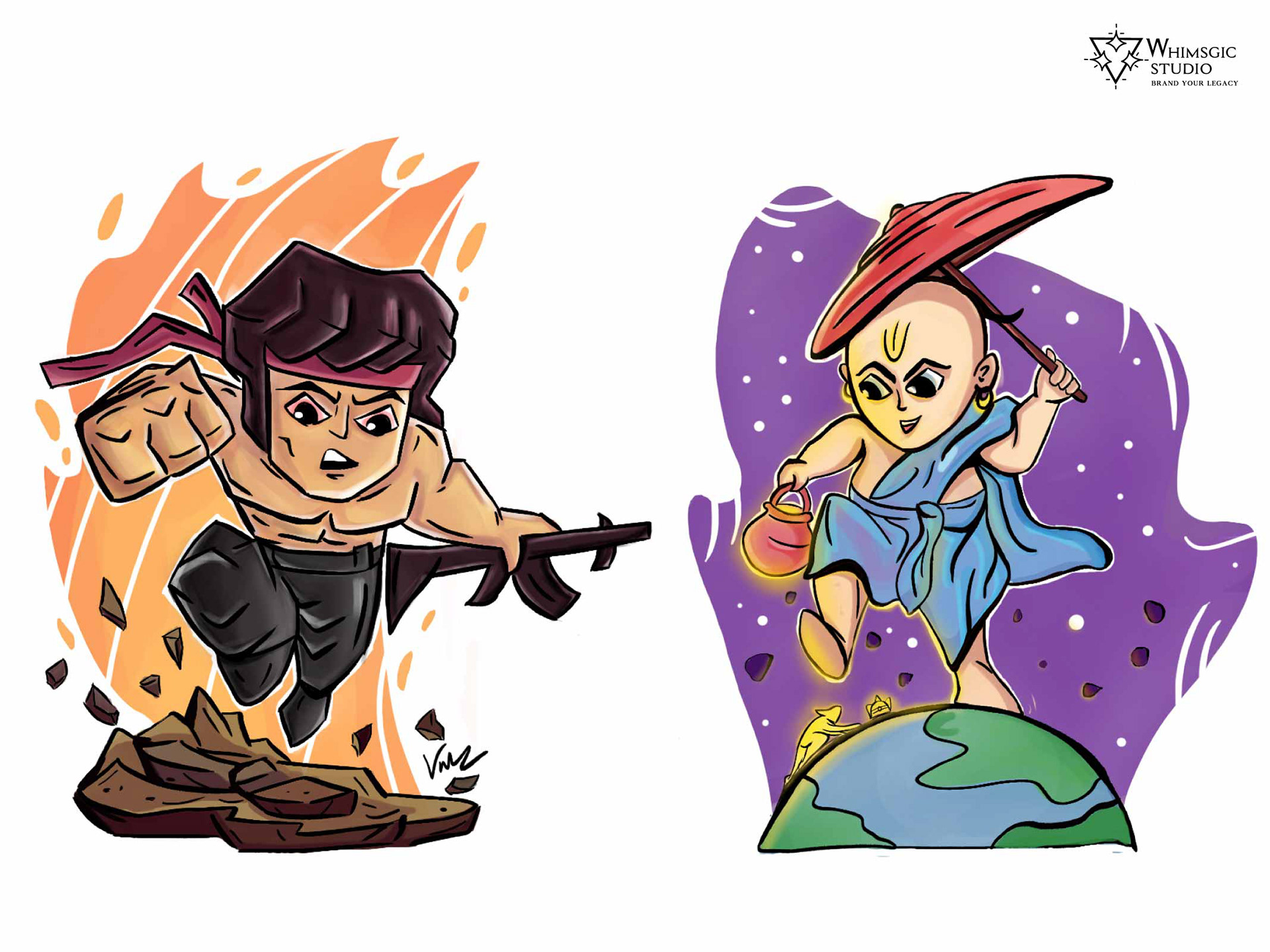 12. Would you recommend Artpreneur program to others? Why?
If you are a person who wants to become a successful entrepreneur, stand out in the creative industry, then this is the best place. Learning something from the Master himself is the wisest decision.
13. A word to people looking to join Artpreneur program...
Just trust and jump because you are in the safe hands. Once you go through the process, you are going to see the magic happening. Only invest your time, and everything will take care of itself.
To Know more about the Program, Please click and explore the below links
Enquire your doubts by filling out the below form,
Our chief program coordinator will contact you through WhatsApp, email or phone call to

schedule a zoom meeting

in your available time mentioned below.
The

Program Coordinator and Mentor 

will brief you on the

Program Orientation, Program Structure, Program Time, Fee Structure, Technical Requirements, Portfolio Mentoring, Career Guidance

, and other topics via a scheduled Zoom audio + screen sharing session.
Thank you for enquiring with us and providing your preferred date and time. Our program coordinator will promptly contact you to schedule a meeting based on your availability within the next 24 hours.
FOR MORE DETAILS ABOUT THE PROGRAM 
CONTACT:
Mr. Vignesh
(Program Co-ordinator)
+ 91 93847 44497
Whatsapp / Call / SMS