A Blog by Artpreneur Sarda Mohan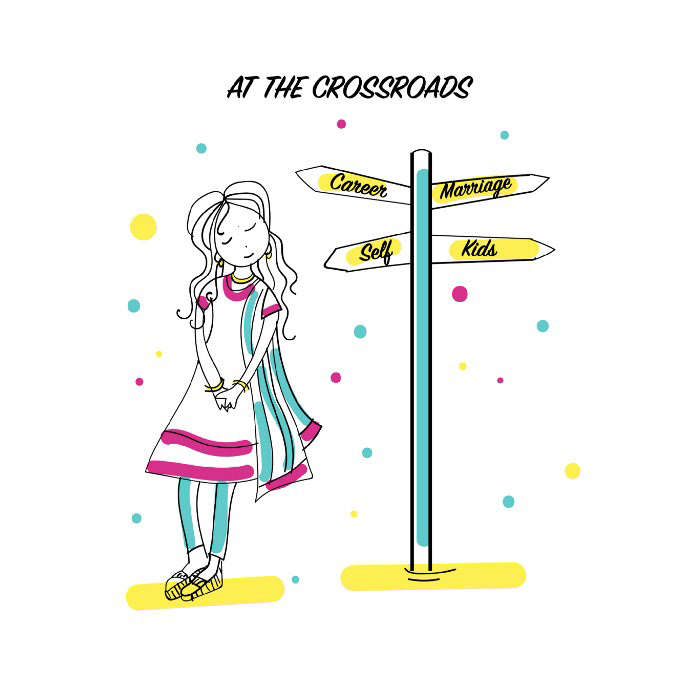 She can think about herself and her dreams only in the spaces left after the family's needs, be it connected to marriage, relocation, kids, caring for the elderly, else leaving her with a sense of guilt of not having done her routine duties of feeding, cleaning, caring and "being there".
If she has a career, she takes a well intended break to focus on her "duties at home", with every intention to get back to work but does it really happen?
Well, it is not as easy as it sounds. The longer the break , the more difficult it becomes to account for, in her resume. Moreover, she gets plagued by a lack of self confidence, outdated skills, reduction in her earning potential, slowed down promotions and increments and her overall development as a professional.
Before she realises, she falls off the career grid because of unplanned career breaks or extended ones. This is what has been happening to millions of women across the globe. Decades of "career ending gaps" leave the woman demotivated and she struggles to justify to herself "who she thinks she is"
It is important to show something for the "gap" and ease herself back into the professional life.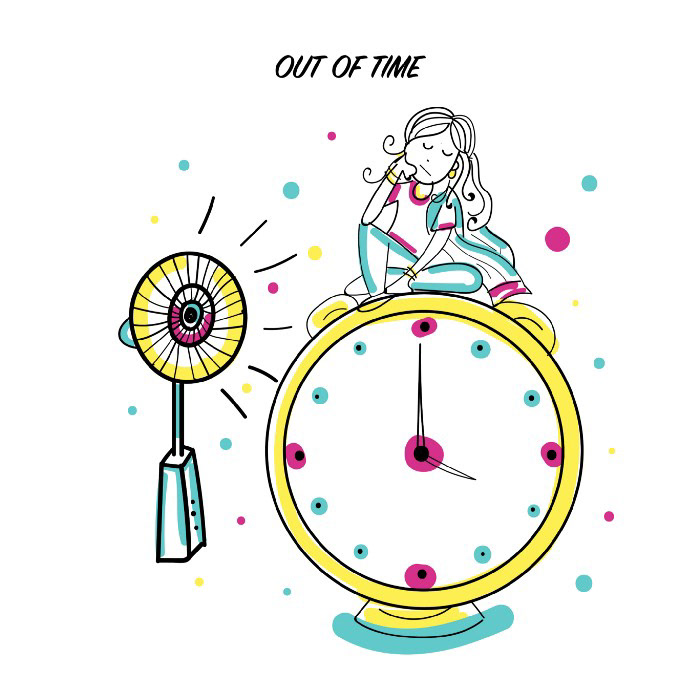 Working from home, Flexible working hours, part time options are a few choices to help balance personal and professional life. Only a few jobs and organisations offer the above and she is again looking for back up plans and alternatives that are doable. And to top that, there are challenges that might seem daunting enough for her to rethink her decision to get back to work.
Kids would soon grow up and no longer need her, but how does she retain her own identity — as separate from being a homemaker and a mom.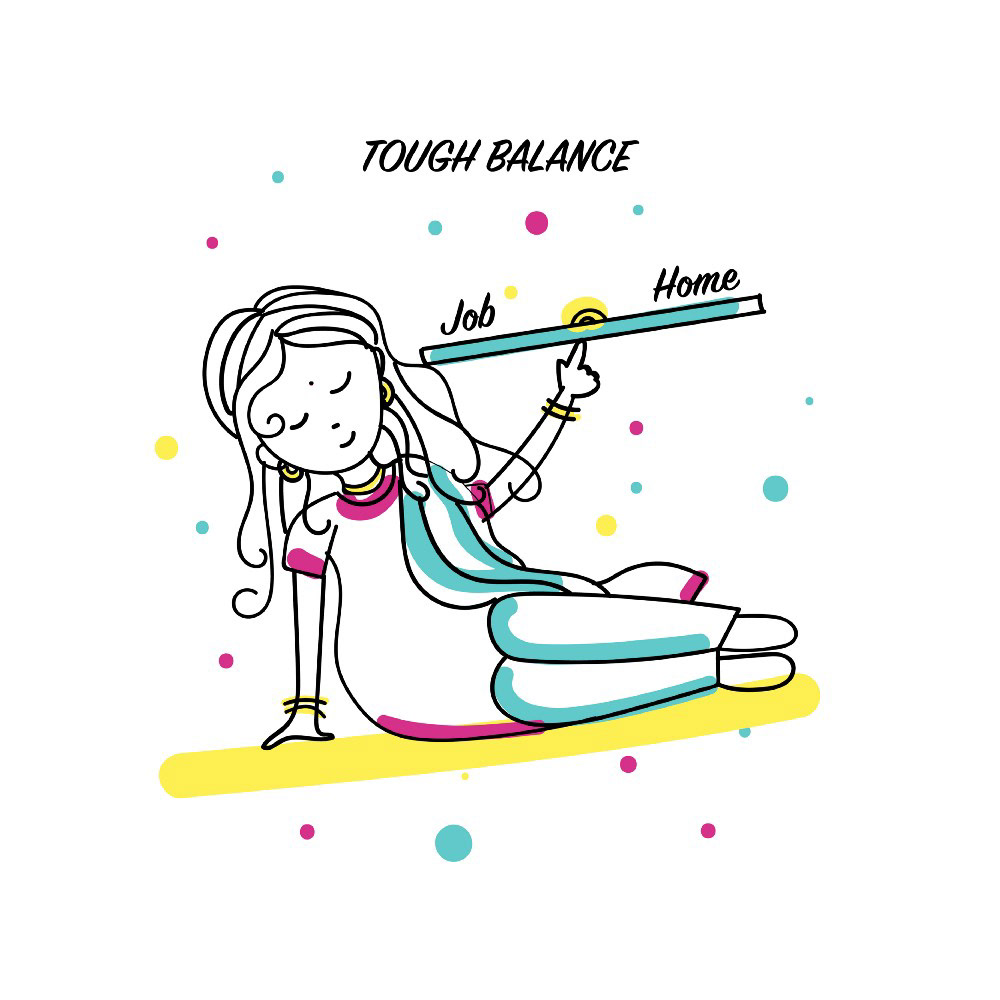 YES. Not just one, but two.
1. Choose herself above all other things and
2. Embrace the Creative Side. Become an Artpreneur!!
Career breaks are really stressful and It becomes very difficult to convince that "the break" doesn't imply a decline in her skills. This is where creativity helps. Creativity feeds the soul and inspires in ways you never realise.
Is motherhood the enemy of creative work?
Whether animal or human, a mother's brain is very flexible and helps adapt to new environments and challenges. There are various instances to think out of the box, get inventive, fearless and resourceful. Isn't that all creativity is about?
Creativity is looking at things in fresh ways and making it useful as well, a skill that can be learned with practice and developed over time. You as a woman are already doing it — be it when decorating a room, keeping your children actively involved, cooking and other daily tasks — it all involves using spontaneous ideas and being creative.
The society has such outrageous advice for those women who decide to go for what they want. Ours is to choose the creative path because "Art is vital to a woman's physical and mental health and in turn, the health of the family, a necessity not a luxury".
Becoming an Artpreneur (a creative entrepreneur) is a way to discover the creative best in you and also help you start working towards your long term financial security and goals.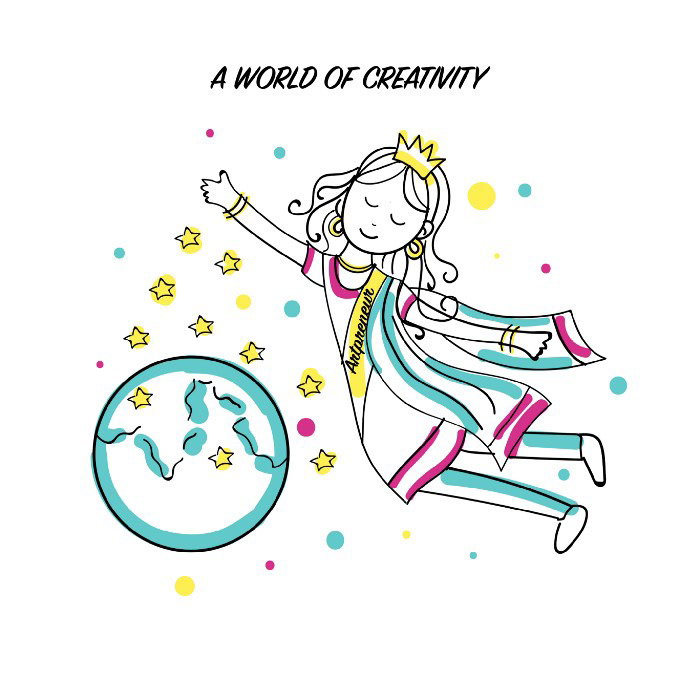 We take it one day at a time, one step at a time. It doesn't make you feel overwhelmed or what you are doing — hard or impossible. It becomes easier to create a work schedule that balances your personal and professional life in a way that leaves you feeling good and let go of any guilt.You can Involve your kids in creating age appropriate versions of the work that you are doing, hence sharing the love and time with them throughout.
Creative work is just not going to happen, but you can make the best of the time you have got under continuous professional guidance.
We understand that you need to have flexibility as home, kids and schedules seem to ever-changing and your creative life will need to change to that. We help you schedule better.
You will be meeting like minded individuals here and support each other. The networking will definitely do you a lot of good, when it comes to brainstorming ideas and emotionally supporting each other.
In our society where it has been established that women are selfish and would do no good but bring harm to the family by pursuing their dreams, we forget that they are the ones that lead their kids by example.
All of us have got the potential to be creative and the only challenge is to know how to tap into it.
Be gentle with yourself and those who try to guilt you for choosing the creative path. You can have a rich creative life that would take your work to a new level. Push away the whispers, fears and focus on the future.
Use your creative skills to the fullest while offering yourself the flexibility of working and moving up the professional ladder. That will be something that will inspire your kids and make them thank you one day.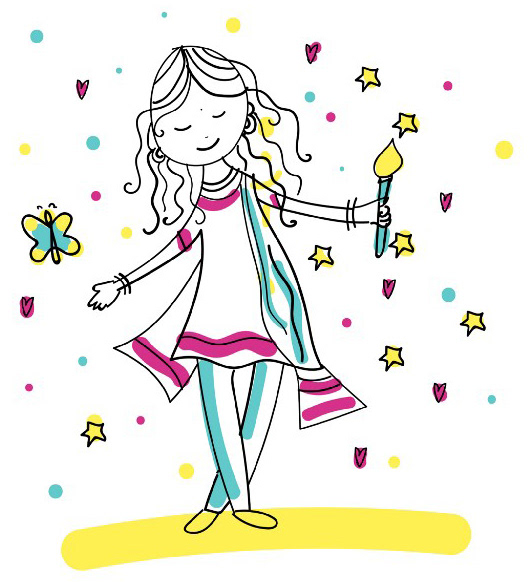 Deep inside there will always be that fear of taking the right decision, but it would also be something to regret the most when you don't take the step forward. Make your kids proud of you that you followed your heart. Flex up your creative muscles and become an Artpreneur!
Sarda Mohan, Alpha Batch, Artpreneur Program 2018
Hymns of Cosmos – Artpreneur batch that fits well for Homemakers
Welcome to the breezy hymns of cosmos, created to transport you into the world of creativity and success. Learn the tools, cheerfully sing your songs and keep walking on air!
Why 'Hymns of Cosmos'?
It's fascinating how a homemaker holds the power to spread magic through lives and homes. 
A lady of the house works to keep everyone happy and safe. The feminine energy is a beautiful poem written with adoration by the cosmos itself. She is lively, calm yet powerful. She builds the happier home and thus the happier world.  
A happy home is like a foundation under your feet. 
The homemakers become the driving force to make the home happier. They would do great with emotional and financial independence. They would be happy when they fulfil their hopes and dreams as they push themselves a little more every single day.  
All they need is the key to economic freedom which is exactly what Artpreneur offers. 
Step in and you will realise that each step you take leads you to something even more spectacular. Stay wonderfully creative and inspired. 
Experience a joy to behold for a lifetime!
We will do our best to be there and help you be the best creative version of yourself. Wear your creative crowns and get going. 
Continue to hold the world spellbound with your sparkle. 
Wishing you good luck and happiness always!
Sign up to enter the Hymns of cosmos. This program has been designed just for you! The classes will commence on 5 July 2020. This online, interactive session will be held between 8 AM to 12 PM IST, Monday to Friday. The registrations will close on June 30th 2020.
Hurry up and fill the inquiry form below if you are really interested to become a part of the Creative tribe!
Please fill the inquiry form below, only if you are really interested to join in the 

Artprenuer

 Creative Business Program.
FOR MORE DETAILS / A DETAILED CALL 
CONTACT:
Mr Vivek
(Program Co-ordinator)
+ 91 82483 61474
Whatsapp / Call / SMS